13 Books That Will Help You Turn Your Apartment Into An Instagram Dream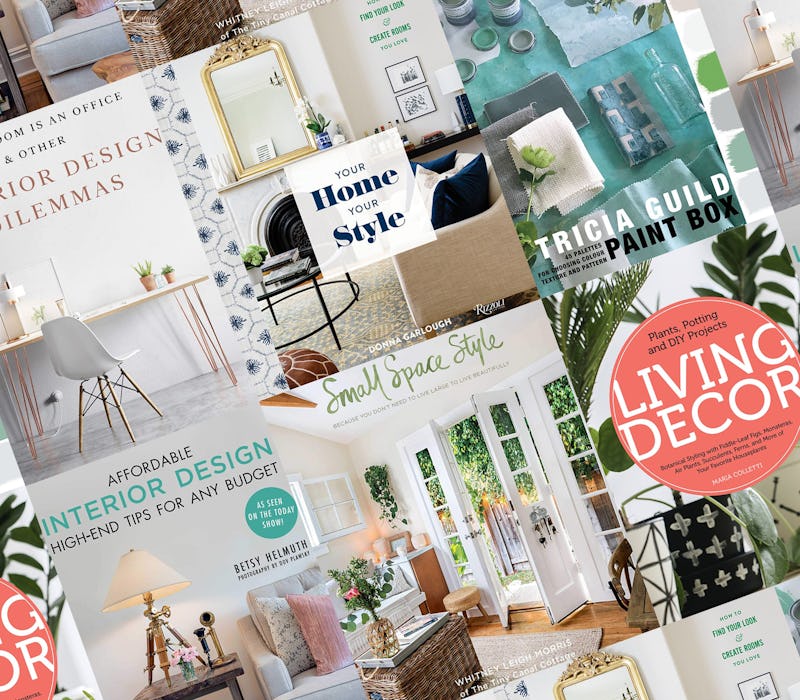 Are you tired of looking at the same four walls every day and night? You might be dying to re-decorate, but pump your breaks. You've got books to read before you re-style your apartment, and I've picked out 13 of the best and most recent for you below.
Once you reach the age when HGTV and Food Network programming become wildly entertaining, you'll soon feel the absolute need to buy a new rug and learn a new recipe. But don't run to Bed, Bath & Beyond just yet. Acquiring a large, expensive, and eye-catching piece of furniture or home decor shouldn't be something you do on a whim. Decorating your home takes a lot of time and careful planning, no matter how eager you are to get started, and the look you choose could be with you for a very long time. You want to choose as wisely as you possibly can.
Thankfully, there are oodles of how-to books on interior design out there, just waiting to be read. I've picked out 13 of them for you below — they might just inspire you to give your apartment the dramatic makeover you've been wanting to give it forever: