Rihanna Stuck To The Theme For The 2017 Met Gala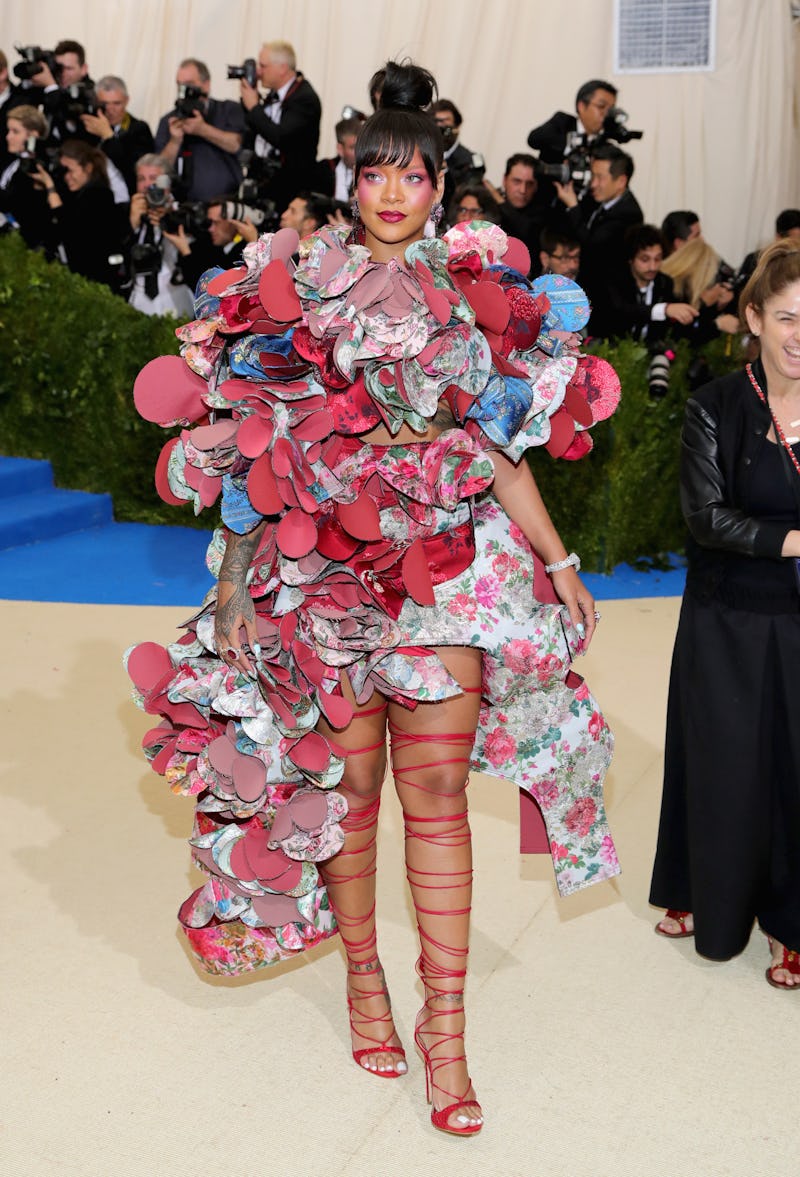 Neilson Barnard/Getty Images Entertainment/Getty Images
If there's one red carpet that fashion lovers should never miss, it's the Met Gala. The first Monday in May, as the 2016 documentary about the annual event is called, is hands-down the most fashionable day of the year. And we can always count on style maven Rihanna to shock and delight us with her look. At the 2017 Met Gala, Rihanna wore a stunning, sculptural Commes des Garçons dress, and you can bet it lived up to my expectations!
Rihanna is a huge style icon, and she takes risks with her wardrobe that other celebs would never dream of taking (remember her pink Giambattista Valli cupcake dress from the 2015 Grammys?). But she pulls it off, every single time, and her looks are often a breath of fresh air amid stale red carpet outfits. Monday night was no exception — RiRi wore a floral, high-low dress with red sandals that laced all the way up her thighs, a whole lot of pink blush and eyeshadow, and a top-knot.
While plenty of attendees opted to wear Rei Kawakubo tributes by other designers, Rihanna chose a piece by the designer herself, and it was definitely way to go. If anyone can carry off a Comme piece like it's a t-shirt and jeans, it's Rihanna.
She is wearing the hell out of that outfit and making me wish I wore an out-of-the-box masterpiece like that to prom or something.
Upon closer inspection, you can see there's a floral print throughout, and bold cut-outs. She kind of looks like she's wearing the contents of a ribbon drawer, but in the best way.
How about that makeup?
Congrats for winning the Met Gala yet again, Rihanna!