Riz Ahmed Could Star In The Only Shakespeare Adaptation You'll Ever Need To Watch Again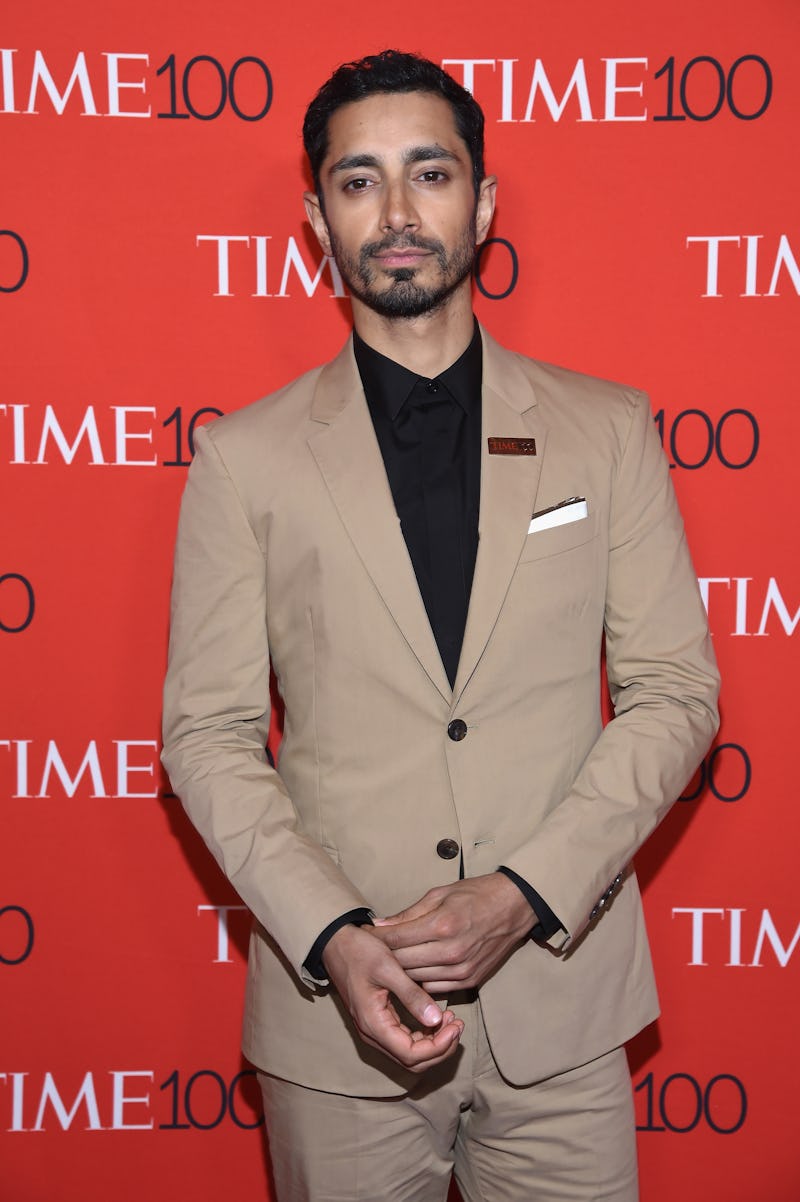 Dimitrios Kambouris/Getty Images Entertainment/Getty Images
Prepare to swoon ladies and gentlemen, because Riz Ahmed will reportedly star in his very own adaptation of Hamlet. The updated version of the William Shakespeare play, which Deadline indicates will be developed by Ahmed and Mike Lesllie should it come to fruition, will take place in modern-day London as it addresses "economic and political uncertainty, weaved together with themes of familial honor, moral duty, and dynastic corruption." The actor, who recently snagged his very first Emmy Award thanks to an outstanding performance in the HBO miniseries The Night Of, is said to be "in talks" with Netflix to bring a contemporary twist to the centuries-old drama, according to a statement from Ahmed's reps. If all goes well, the redesigned Hamlet could prove to be refreshing reset of the popular, yet antiquated production and, perhaps, lead to a more diverse portrayal of the troubled character.
Although it's immediately unclear whether or not Ahmed will for certain portray the protagonist character of Prince Hamlet, it's safe to say that fans will easily be able to get into any performance from the multitalented entertainer. As both a successful rapper and actor, Ahmed may even spice things up a bit by infusing some of his musical prowess into the rendition of the Shakespearean tragedy. Ahmed aka Riz MC is noted for his proficiency in fusing the topic of politics into his lyrical content.
The reported politically and socially charged theme for the Hamlet reboot would seemingly help to align Ahmed's passion as both an artist and activist. He has often used his time in the spotlight to shed light on social change, earning himself a spot in Time magazine's list of 100 most influential people of 2017. Ahmed took to Twitter to gush about his hopes for the new project on Tuesday afternoon.
Playing the role of Hamlet seems to have long been a desire for the 34-year-old thespian. Ahmed once revealed his fondness for the play during a Twitter Q&A. In response to a fan's query about his dream role, he wrote: "Hamlet. Obvious I know, but I love the play.."
Over the years, Prince Hamlet has been portrayed by many actors such as Kenneth Branagh, Mel Gibson, Benedict Cumberbatch, Jude Law, Ethan Hawke, David Tennant, Ben Whishaw, and Paul Giammati with Guatemalan-born actor Oscar Isaac recently taking on the character this past summer at New York's Public Theater, according to Entertainment Weekly. So it's goes without saying that placing Ahmed in the lead role would be a large leap in terms of diversity for the play's history.
Fans have watched Ahmed's star rise rapidly in recent years with him appearing in films such as Nightcrawler, Jason Bourne and Rogue One: A Star Wars Story. Despite his heavy involvement in social activism while nurturing his soaring acting career, Ahmed somehow also managed to release a new album with his hip-hop group Swet Shop Boys and received a MTV Video Music Award for his part on the Hamilton Mixtape single, "Immigrants (We Get The Job Done)." In addition to taking home the Emmy for Outstanding Lead Actor in a Limited Series or Movie, Ahmed also received an Emmy nomination for his guest appearance on HBO's Girls.
With his latest project reportedly close to being green-lit for production at Netflix, Riz Ahmed's rise to superstardom certainly shows no signs of stopping any time soon. As he continues his current reign as the "internet's boyfriend" Ahmed's undeniable talent as both an entertainer and social pioneer proves that he has much more to offer than just his dashing good looks. In light of his recent accomplishments, Ahmed as Hamlet could very well prove to be the Shakespeare character that we never knew we needed.