Self-Help Books Aren't A Quick Fix — But They Helped Me In Unexpected Ways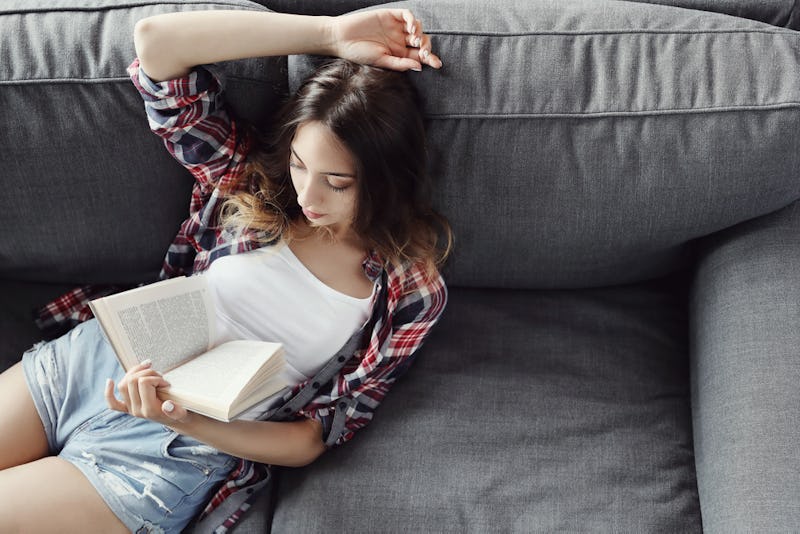 Shutterstock/Y Photo Studio
The self-help industry is a massive money-maker. Marketdata Enterprises, Inc., a leading independent market research publisher since 1979, released a study in 2017 that tracked the U.S. Market for Self-Improvement Products & Services from 2003 through 2022. That study found that the U.S. self-improvement market was worth a whopping $9.9 billion in 2016. And one huge part of that industry — which includes informercials, personal coaching, motivational speaking and more — is the self-help book.
But despite the fact that readers are buying these books in droves, self-help has a complicated reputation. Articles questioning the efficacy of self-help have popped up everywhere from Medium ("Do self-help books really work?") to HuffPost ("Why Self-Help Usually Doesn't Work ... and What Always Does"). And societally, reading self-help can still be seen as embarrassing and even shameful, something to be purchased incognito and perused in secret.
Admittedly, I approached self-help that same way for a long time. I doubted whether they would work for me, I rolled my eyes at some of the more cringe-worthy titles, I wasn't exactly thrilled at the prospect of browsing the shelves at my local bookstore. So, why have I read my fair share of self-help books, on everything from anxiety management to career advancement? I shifted my expectations about what self-help would provide me: I don't expect a step-by-step solution to all of life's problems, but rather, a better set of tools for tackling them. Self-help books have helped me in these four unexpected ways. They might just help you, too.