Selma Blair & Rachel McAdams Share Graphic Allegations Against Director James Toback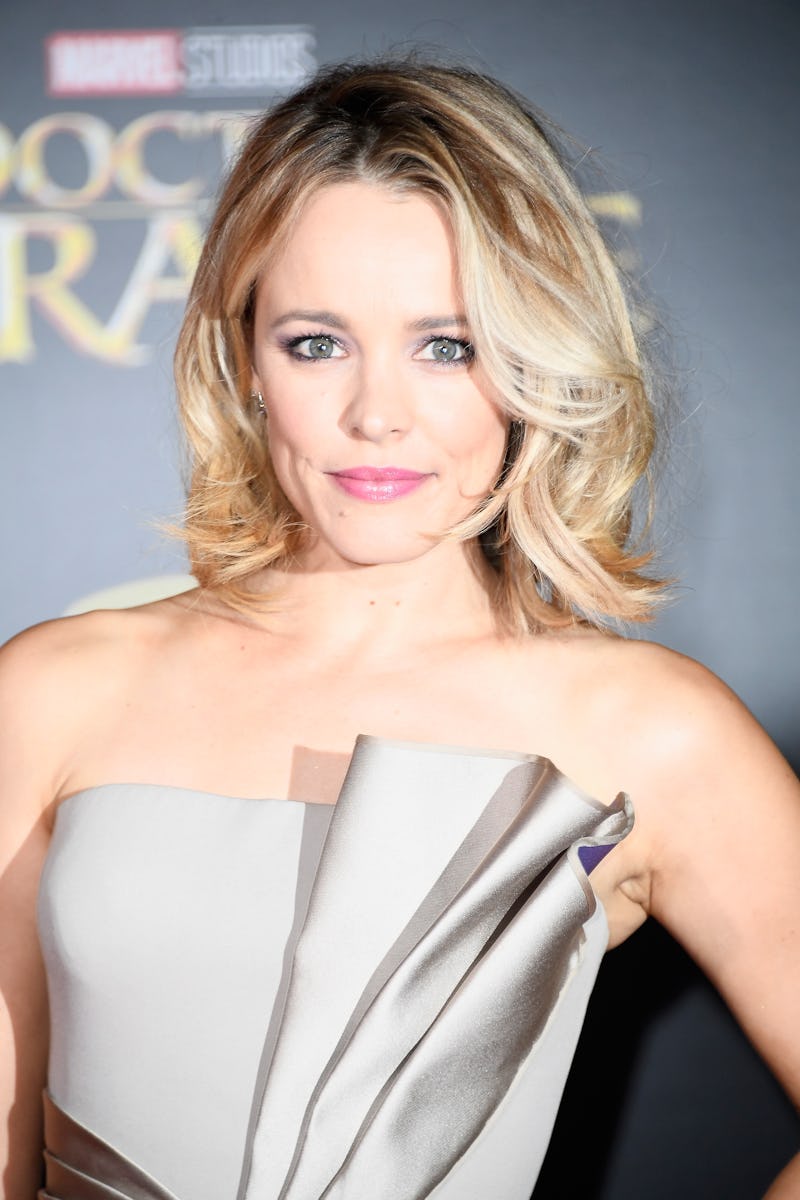 Frazer Harrison/Getty Images Entertainment/Getty Images
Following the sexual harassment and assault allegations against Harvey Weinstein detailed in the New York Times' Oct. 5 story (Weinstein, via his spokesperson, has denied claims of nonconsensual sexual activity), numerous actors have come forward to share their allegations and experiences with sexual abuse and harassment in the entertainment industry, including over 300 allegations made against director James Toback. Now, actors Rachel McAdams and Selma Blair have shared their allegations of sexual misconduct against Toback in a story for Vanity Fair.
The two actors' allegations come after a story published by the Los Angeles Times on Oct. 22 in which 38 women made accusations against Toback. Not long after, the LA Times reported that 200 more women had come forward.
Toback denied the allegations in the LA Times and claimed that he had not met any of the women involved in the story, but that, if he did, it was "for five minutes" and that he has "no recollection" of it. He also claimed to the LA Times that for the past 22 years it would have been "biologically impossible" for him to partake in the behavior the women alleged because he had diabetes and a heart condition for which he was taking medication. In regards to the allegations from Blair and McAdams, Toback told Vanity Fair he had no comment. Toback could not be reached by Bustle for further comment.
McAdams and Blair both claim Toback propositioned them and promised them roles in future films. McAdams claims that her alleged incident with Toback occurred when she was in theater school. McAdams claims he asked her to come back to his hotel room to talk about a role in his film Harvard Man after she'd completed an audition. The 38-year-old claims she reluctantly went to meet with Toback at his room, and she alleges, "He invited me to sit on the floor which was a bit awkward. She claims the conversation then turned sexual and he allegedly said, 'You know, I just have to tell you. I have masturbated countless times today thinking about you since we met at your audition."
McAdams claims he then asked her, "How far are you willing to go as an actress?" McAdams claims she eventually excused herself from the situation. She told VF, "I was very lucky that I left and he didn't physically assault me in any way." She also said that she was left with a "sinking feeling" following the alleged incident.
Blair also made allegations about having an interaction with Toback, which she claims also involved her talking with the director about a potential role in Harvard Man. Blair claims she went to Toback's hotel room (although, the two were supposed to meet in a restaurant originally, Blair claims). Blair claims Toback asked her about her family to which she replied that she had an "estranged relationship" with her father. She believes he was allegedly trying to figure out "what kind of support system" she had. Blair claims he said, 'I could have him killed" in regards to her father.
She alleges that he then asked her to strip naked in order to perform a monologue, which she claims she did. Afterwards, she claims that Toback propositioned her for sex, which she refused. He then allegedly said, "You cannot leave until I have release." Blair claims she asked, "What do I have to do? I cannot touch you. I cannot have sex with you." Toback then allegedly said, "'It's O.K. I can come in my pants. I have to rub up against your leg. You have to pinch my nipples. And you have to look into my eyes.'" She claims she thought, "Well, if I can get out of here without being raped..."
Blair claims he then threatened her to not tell what happened. She claimed toVanity Fair, "My career was just starting, and I was frightened. I thought I was going to be kidnapped if I told anybody."
In addition to Blair and McAdams, Julianne Moore previously made claims about the director approaching her. Moore alleged that Toback propositioned her by inviting her back to his apartment to audition for a role. She also claimed that he did the same thing only a month later.
McAdams ended her statement to Vanity Fair with a call to action. "This has all got to stop. We need to start acknowledging what an epidemic this is, and what a deep-seated problem this is," she said. "You have to get it all out in the open and in the light so that we can really understand how pervasive this is. I think we almost have to exhaust ourselves sharing our experiences before the rebuilding can begin. And hopefully we never slip back into this darkness again."
If you or someone you know has been sexually assaulted, call the National Sexual Assault Telephone Hotline at 800-656-HOPE (4673) or visit online.rainn.org.