Sephora's Monthly Rewards For December Include Under $20 Gift Sets For Your Holiday Shopping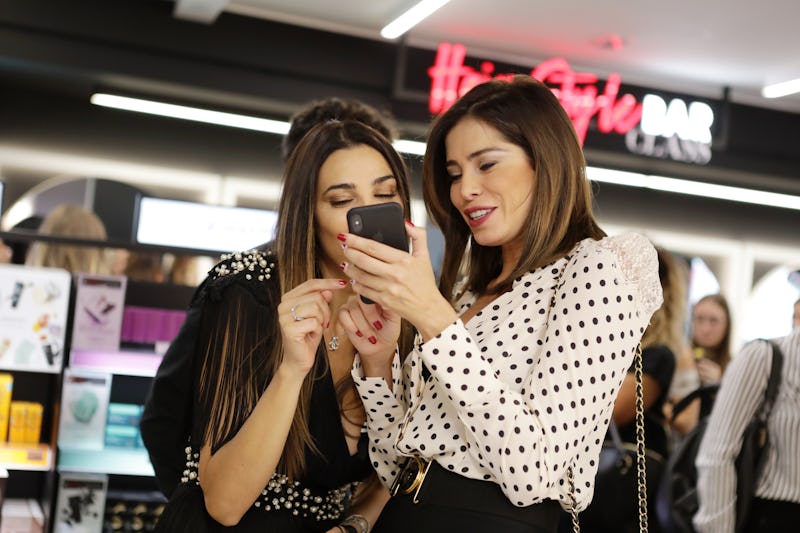 Rosdiana Ciaravolo/Getty Images Entertainment/Getty Images
It's incredibly easy to get lost while wondering Sephora's vast aisles or browsing its site — thanks to all of the products, brands, and innovations. However, the retailer's Beauty Insider loyalty program is absolutely ace and truly rewards its shoppers for their patronage. Sephora's December 2018 rewards and deals are an amazing part of Sephora's frequent buyer membership. This month's freebies and benefits include all the perks and pretty things.
Many are available in exchange for accrued points. There is also a slew of new sales for savvy shoppers.
Given the mania surrounding the holiday shopping season, you may have forgotten that the calendar turned and that new Sephora rewards have become available for the taking.
As you likely well know, you earn points for every dollar you spend at Sephora when you are a Beauty Insider and ultimately increase your membership tier. You can redeem those points in the Rewards Bazaar, which offers trial-sized products and one-of-a-kind experiences. The Bazaar also boasts unique sets you can't purchase elsewhere, like the currently sold-out BECCA x Chrissy Teigen reward. The assortment includes the model and mom's beauty products, cookbook, and golden utensils. These sets and experiences are that which diehard Sephora shoppers let their points pile up for.
There are also plenty of markdowns in the sale section of the retailer's site. So you can scoop up some brand new and awesome stuff rather than simply cashing in your points.
Below are Sephora's best perks and deals for December 2018. These offerings close out 2018 on a high note. Log into your Beauty Insider account and scroll down to the Rewards Bazaar to find the available perks. The perks are updated on Tuesdays and Thursdays at 12 p.m. ET so check back often. Otherwise, shop the sale vertical.
1. Mini Makeup Pouch
Cash in 500 points for this mini, circular pouch with a red-lipped charm. Secure and store your must-haves by attaching it to your handbag, key ring, or belt loop.
2. Love From Tarte Discovery Set
This Tarte collection, housed in a sequined bag, is available only to VIB and Rouge members, which are the higher membership statues. The collection "costs" 750 points and features products for a full face. There's Amazonian Clay Foundation, Hydrating Primer, Sex Kitten Liquid Liner, Quick Dry Matte Lip Paint, and more. Basically, it's everything you need.
3. Drybar Triple Sec 3-In-1
If you wanna redeem (but not blow through) some points, you can do it with this mini can of Drybar's dry shampoo. It smells like heaven and will refresh strands, adding body, volume, and that ever-important texture. It'll only "cost" 100 points. Grab one, try it for a few days, and see if it's a new Holy Grail.
4. Bite Beauty Four Little Bites Amuse Bouche Lipstick Set
5. Kat Von D Beauty Fetish Eyeshadow Palette
6. Play! Luxe By Sephora Vol. 2
7. BECCA Volcano Goddes Eyeshadow Palette
If you are a Beauty Insider, go ahead and cash in some of those hard-earned points for some cool sets or experiences. That latter often sell out so you need to be diligent about checking back once a week so you don't miss out. Beauty Insider or not, you can also enjoy the copious and cool sales.