Serena Williams Only Buys Brands That Use Models Who Look Like Her Because She's A Badass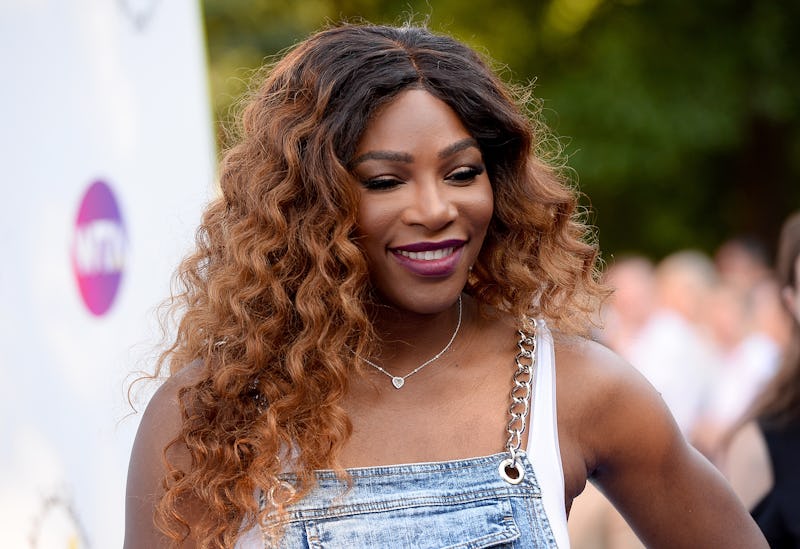 Eamonn M. McCormack/Getty Images Entertainment/Getty Images
You may not be able to serve a tennis ball like the champ and you may never grace the cover of a Sports Illustrated Swimsuit Issue, but you could at least shop at one of Serena Williams' favorite stores. Serena Williams only buys brands that uses models that look like her, and she stocks up on the empowering essentials at the big red bullseye.
As it turns out, the champ is just like one of us. Williams takes routine trips to the destination known for sucking the life out of your wallet, commonly known as Target, as if she were a regular schmegular gal. And it's not just because the massive retailer sells just about any and everything. With Target boasting a large selection of natural hair care and recently expanding to include more women of color-friendly cosmetic lines, the red bullseye is steadily transforming into a diverse beauty supply store. That explains why a waist-length braids-wearing, wavy extensions-having, curly fro-rocker like Serena Williams frequents the retailer.
In an interview with Yahoo! Lifestyle, the athlete revealed that even she can't resist loading up on goodies at Target. Their beauty aisles are stocked with hair care that don't just maintain her natural tresses, but also embrace people of color.
From this day forward, let it be known that Serena Williams is the people's champ. The athlete carefully chooses which brands she purchases from Target with the most powerful reasoning.
"If the ads use black women or women like me, then I think, 'OK, I'm going to try this product," Williams told Yahoo! Lifestyle. "But if they have ads with anyone who doesn't look like me, I usually don't try it," she added.
Pause and have a moment of silence for such realness. That means Williams doesn't douse her curls in anything just for the sake of having beautiful hair. She sticks to brands that understand the power of diverse marketing, sending an empowering message that people of all complexions and hair types deserve the limelight.
If you're wondering just which brands Williams hands her money over to when she's browsing Target's aisles, she dished on a couple that have made their way onto her bathroom counter.
"I feel like there's so much out there for natural hair and curly hair and black hair, which I love. I've literally tried everything — from Miss Jessie's to Curls."
Yes, Serena Williams actually uses hair care that is easily accessible and affordable for the masses. She is even quite the product hoarder, just like an average curly girl.
"I have a whole cabinet full of products. I think every black girl does for hair," Williams mentioned.
It sounds as if the tennis star has drawers chock-full of beauty miracle workers beyond her hair. She mentions, "coconut oil changed my life", as it's her go-to for removing makeup and moisturizing her face. She even mixes shea butter and essential oils to create her own co-wash. So, the athlete just may be a beauty guru in the making, and the wonder of it all is that any regular Joe could visit Tar-Jay to get a hold of her faves.