Several Killed In Quebec Mosque Shooting — REPORT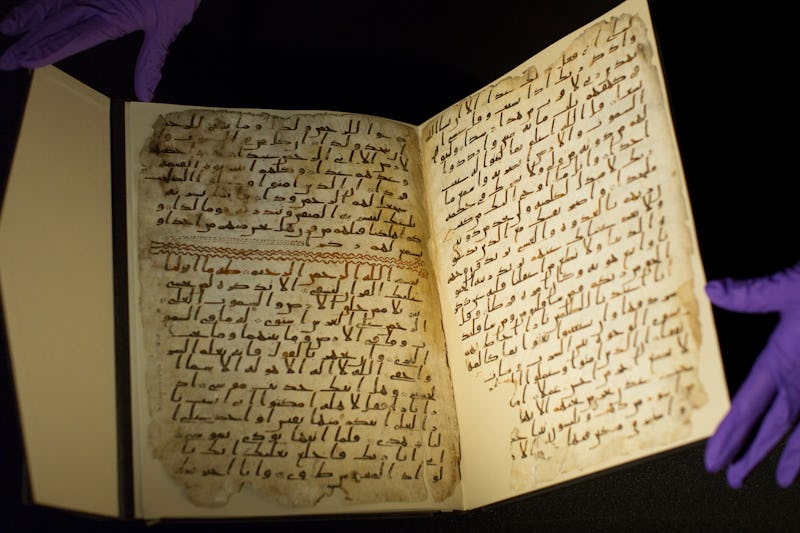 Dan Kitwood/Getty Images News/Getty Images
According to a Reuters report, gunmen opened fire at a mosque in Quebec on Sunday evening, killing five people. An eyewitness told the news agency that three gunmen stormed the mosque during evening prayers and fired upon roughly 40 people, and police say they have arrested two suspects in conjunction with the shooting, according to CNN.
The shooting took place at the Quebec Islamic Cultural Centre at roughly 7:55 pm, the Montreal Gazette reported, and an eyewitness told Radio-Canada that two gunmen with masks entered the mosque and yelled "Allahu akbar" as they fired into the crowd, according to CBC News.
Although police confirmed only that there had been "deaths and injuries," the mosque's president said that five people were killed in the shooting. Witnesses told the Gazette that around a dozen people were injured in the attack.
"Why is this happening here?" mosque president Mohamed Yangui said to Reuters. "This is barbaric."
This mosque has been targeted before: In June, a severed pig's head was left in front of one of its doors, wrapped in cellophane with a ribbon and the message "Bonne appétit" attached. Three weeks after that, a letter with the title "What is the most serious: a pig's head or a genocide" was distributed near the mosque, according to the Gazette.
ABC posted a video to Twitter on Sunday night, allegedly of local police responding to the shooting. A security perimeter has been erected around the scene, according to CNBC.
The names of the victims haven't yet been released. None of the alleged shooters have been identified either, and neither has a motive, although the French paper Le Soleil reported that one of the suspects had an AK-47 in his possession.
Quebec Premier Philippe Couillard denounced the shooting on Twitter, writing in French, "We are united against violence. Solidarity with Quebecers of the Muslim faith." Canadian Prime Minister Justin Trudeau also condemned the "cowardly attack."
There have been several high-profile Islamophobic incidents in Canada over the last several years. In 2013, Quebec police investigated an incident wherein a different mosque in city was vandalized with what appeared to be pig's blood. A letter was left at the mosque, declaring that "this mosque has been baptized with fresh pig's blood from Quebec," and demanding that Muslims in the region "assimilate or go home." Two years later, a mosque in Peterborough, Ontario was set on fire in what authorities later determined was a hate crime.
In response to the attack, the New York City Police Department directed that "special attention be given to all mosques/house-of-worship locations citywide," according to The Washington Post's Mark Berman.