Here's Some Crazy Shows 'BiP' Fans Should Check Out Between Seasons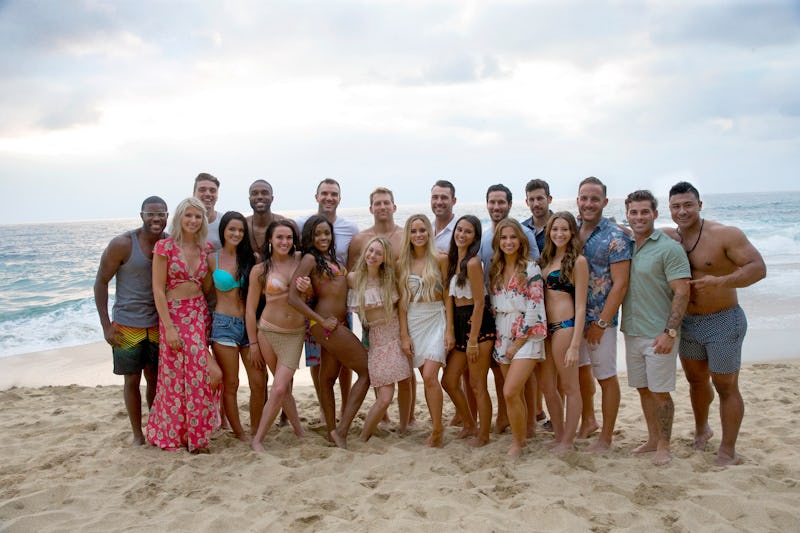 ABC/ Paul Hebert
This is such an awkward time of year for many reality TV viewers because there is nothing from the Bachelor franchise to watch on Monday nights. Not only that, but fans got used to watching Bachelor in Paradise twice a week, so this is a major withdrawal situation. Don't fret though, there are plenty of TV shows to watch if you miss Bachelor in Paradise and just want to fill that void. Sure, watching these shows is not the exact same thing and there really isn't anything that compares, but it's better to fill the time in between seasons of Bachelor shows by watching other shows than by watching none at all.
As great as The Bachelor and The Bachelorette are, there are just so many things about Paradise that make it different than the rest of the franchise. The possibility of more than one couple forming make the stakes higher. There are love triangles upon love triangles. It's way more fun than the seriousness of the two original shows in the Bachelor universe. The people are more laid back and open about hooking up. It's a lot less formal than 25 people all vying to get engaged to the same person, but it's not the only show that's entertaining in a similar way.
For anyone who misses the fun time that is Bachelor in Paradise, checking out these other shows is a solid way to work through the off-season.
1. Siesta Key
Even though it's not technically a dating show, Siesta Key has plenty of the same love triangles (and love squares and love pentagons) in a beach setting. The reality show is set in Siesta Key, Florida and focuses on a group of twenty-something friends and their constantly shifting relationships. It's basically Bachelor in Paradise, without the roses, plus the inclusion of air conditioning. Season 1 just wrapped up on MTV, so catch up before Season 2 debuts in winter 2018. Siesta Key episodes are on MTV.com, Amazon, and iTunes.
2. Temptation Island
Instead of starting as singles and attempting to build relationships like the people on BiP, Temptation Island's cast members came in as couples and were immediately split up and forced to live with models in a tropical setting to test their relationship through a series of challenges. Check out episodes of Temptation Island on Xfinity.
3. Are You The One?
The show Are You The One? is an extremely complicated version of BiP. Men and women move into a house after their "perfect match" is determined by a panel of experts, compatibility tests, and interviews with friends and family members. They are not told who their perfect match is in the cast, but they have to all pair up throughout the season to figure out their matches so they can split up a $1 million prize at the end. Season 6 is currently airing on MTV on Wednesdays at 10 p.m. To catch up on the series, there are full episodes available on MTV.com, iTunes, Amazon.
4. Dating Naked
Just like BiP, Dating Naked takes place at a beach resort with new singles coming in for dates each week. There is a man and a woman who go through the whole season looking for matches. They each go on two dates a week and decide who to keep for the next week until they get to the end. Oh yeah, and they're naked for most of it. Check out full episodes on VH1.com, Amazon, and iTunes.
5. Bachelor Pad
Anyone who loves Bachelor in Paradise, should check out its long lost cousin in the Bachelor family, Bachelor Pad. Bachelor Pad was the first show that featured contestants from previous seasons of The Bachelor and The Bachelorette. This time, they weren't looking for love, but instead they were competing in competitions to win a cash prize. Sure, building a relationship isn't in the premise, but there are plenty of hookups and dates to satisfy BiP fanatics. Full episodes are available on iTunes and Amazon.
Unfortunately, Bachelor in Paradise Season 4 is done, but marathoning these shows is the perfect way to mourn the loss and get ready for the next show to air from the Bachelor franchise.