Signs Of An Incoming Dictatorship You Should Know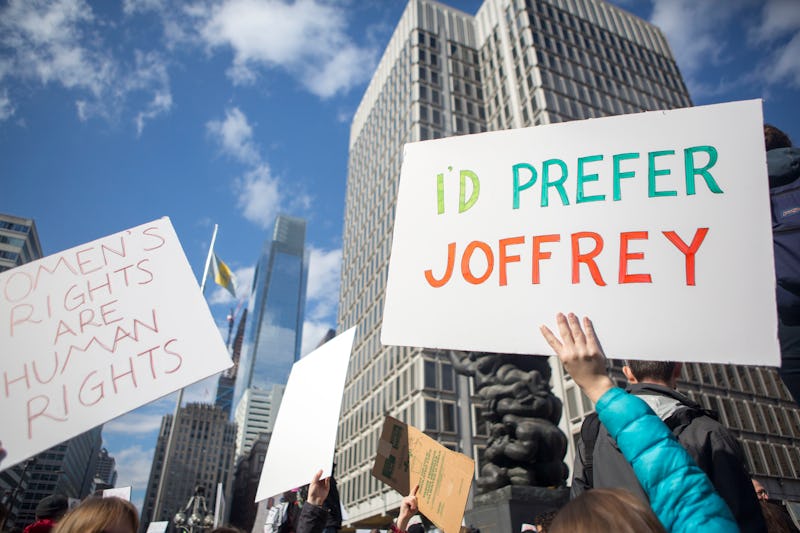 Jessica Kourkounis/Getty Images News/Getty Images
There have been a lot of words written about whether or not President Trump can become a dictator in the mold of some radically diverse predecessors in the 20th century, from Hitler to Mussolini. Part of the issue with accurately predicting this is that Trump, with no previous political experience, gives us little to go on. But there are other issues with predicting the signs of an incoming dictatorship.
One is that authoritarian types of rule throughout the 20th century weren't all in the same mould, and that there's not a definitive one-size-fits-all recipe for fascism (tinpot dictators in Latin America and Haiti, for instance, differ significantly from the state-run machinery of Hitler's Third Reich). Another is that America is not a failed state, or currently in the grip of a severe economic crisis, or in possession of a strong tradition of authoritarian leaders, all of which are often breeding-grounds for dictatorships. It's all a bit tricky to predict.
Either way, part of being an informed citizen right now is to know the signs of dictatorship when they start to bleed into your country, even if you don't think that's particularly likely, or believe that Trump's dangers will be confined to (perfectly legal) guttings of the ACA, LGBT protections and other horrors. An unfettered weird white nationalist Tweeter with p*ssy-grabbing hands is bad enough; let's be vigilant about signals he might become even worse than that.