Sonia Sotomayor Is Writing 3 Children's Books For The Young Feminists In Your Life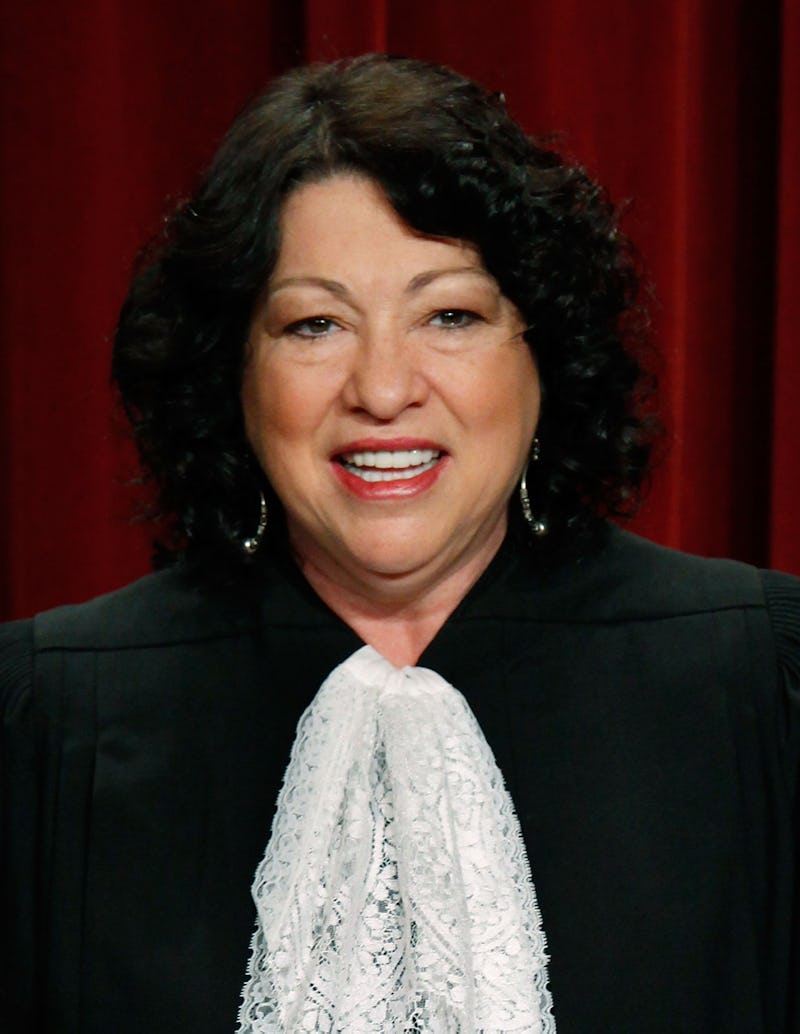 Mark Wilson/Getty Images News/Getty Images
Here's a spot of good news: Supreme Court Justice Sonia Sotomayor announced that she'll be publishing three books for young readers over the next year and a half through Penguin Random House. Your reading list just grew a little bit, huh?
Appointed to the bench in 2009 by President Obama, Justice Sotomayor is the first Latina and the third woman ever (Sandra Day O'Connor, who retired in 2006, and Ruth Bader Ginsberg, who still serves, precede her) to sit on the highest federal court in the United States. She was born in the Bronx to a family of Puerto Rican descent and, following her father's death in 1963, was raised primarily by her widowed mother and her paternal grandmother.
After graduating from Yale Law School, where she was an editor of the Yale Law Review, Sotomayor served first as an Assistant District Attorney in New York and then as a private practice litigator. In 1991, President George H.W. Bush named her to U.S. District Court. She then served as a judge on the U.S. Court of Appeals for 11 years, before being nominted by President Obama.
My Beloved World by Sonia Sotomayor, $13, Amazon
Justice Sotomayor will be adapting her 2013 memoir, My Beloved World, which chronicles her childhood in the Bronx, her struggles with Type 1 juvenile diabetes and her trailblazing law career, for a middle-grade audience. Having grown up in a South Bronx public housing project to an alcoholic father and a loving but "overburdened" mother, Sotomayor developed early on an unfailing internal drive. At a young age, with no clear road map, "Aji" ("hot pepper"), as her family called her, became determined to become a lawyer. She graduated valedictorian from her high school and summa cum laude, the school's highest academic honor, from Princeton University. As she continues to sit on the Supreme Court, Sotomayor's book ends at her 2009 appointment. An audiobook, narrated by actress Rita Moreno, was released in 2014.
In addition, Sotomayor will be penning two children's books: Turning Pages, a picture book autobiography and collaboration with bilingual illustrator Lulu Delacre (The Storyteller's Candle: La velita de los cuentos, How Far Do You Love Me?), which will highlight the books that have played important roles in Sotomayor's life, and an additional picture book, about "childhood differences," on which she'll collaborate with illustrator and muralist Rafael Lopez (Drum Dream Girl, Book Fiesta).
Both memoirs will be released in fall 2018, while the book on childhood differences will hit shelves in 2019.