Sophia Bush Bids Obama An Emotional Farewell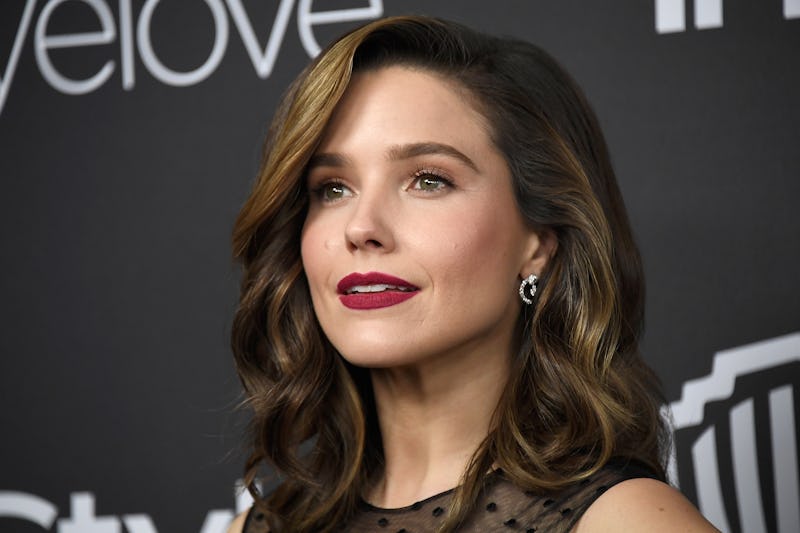 Frazer Harrison/Getty Images Entertainment/Getty Images
On Tuesday evening, Actor and activist Sophia Bush was on Obama's star-studded farewell speech guest list in Chicago, and she was just as moved by the speech as the rest of you. There's a video of the Chicago P.D. actress hugging Obama as he left the stage, and it's clear from her Twitter account that she has massive respect for the 44th President of the United States.
It's unclear whether Bush had any official role in Obama's White House, but the actress has a long history of advocating for causes that took priority during Obama's two terms in office. She campaigned for the president in 2008, and often used her social media presence to encourage young people to get involved in their local communities, register to vote, and help defend the environment, among other things. Last year, she spoke at South by Southwest with Michelle Obama about the importance of high-school and college education for women and girls. Needless to say, it seems as those she was close with the Obamas and admires them greatly.
Moments after Obama concluded his remarks, Bush sent out this tweet, showing her hand over her heart and stating that it was her honor to work with this administration.
Bush, who is straight, is also an outspoken supporter of LGBT equality, and took part in an emotional video produced by the Human Rights Campaign commemorating the 49 lives lost at Orlando's Pulse nightclub, a gay bar that became the site of the nation's deadliest mass shooting in modern history.
Obama mentioned Orlando in his farewell address, along with several mentions of LGBT Americans, the advance of nationwide marriage equality, and, specifically, acknowledged that protecting America means defending LGBT rights.
Near the end of his speech, Obama promised to continue participating in this great American experiment, and stressed his undefeated resolve that citizens are the key to American excellence. That seems to be a conclusion Bush agrees with, judging by her Twitter feed. When she's not hunting down fictional bad guys on Chicago P.D., we can rest assured knowing that Bush will keep speaking out and speaking up — whether it's about alleged Russian influence in the 2016 election, environmental destruction and climate change, or the unfair criminal justice system that incarcerates people of color at a rate much higher than their white peers.
Given the outright misogyny that gripped this election season, Bush's latest activist endeavor couldn't be more timely. For more than a year, Bush has partnered with The Girl Project, a philanthropic campaign through Glamour magazine that aims to enable girls around the world to gain a secondary education. To celebrate her 30th birthday that same year, Bush traveled to Guatemala to scout locations for a school she later helped build.
Bush is also an avid supporter of the "Let Girls Learn" initiative, launched by President and Mrs. Obama with the intent to help "adolescent girls attain a quality education that empowers them to reach their full potential," according to the White House website.
So as you wipe away the tears you were crying watching Obama's farewell speech, take heart that there are dedicated, tenacious citizens who are ready to stand up and defend the country this president helped create. And know that you're in good company, with the likes of Bush and, in just 10 days, a regular old citizen named Barack Obama.