Starbucks Is Closing All Teavana Locations & WHAT?!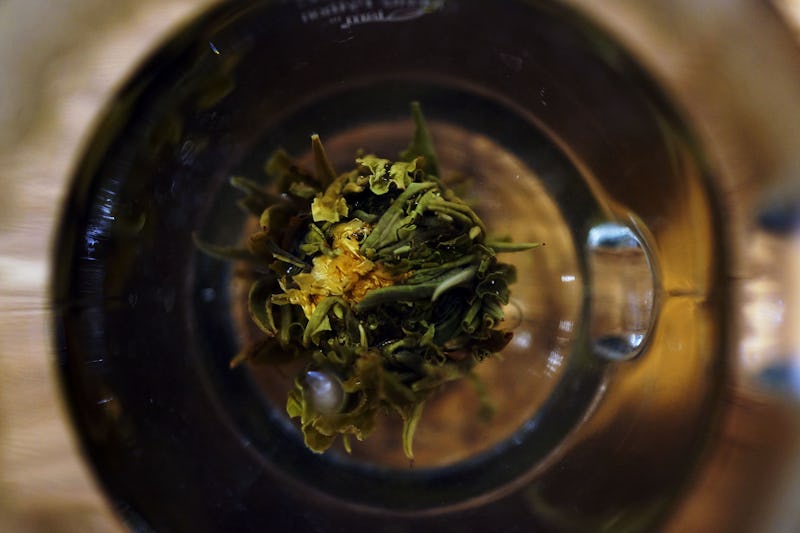 Spencer Platt/Getty Images News/Getty Images
In suburban Ohio, where I grew up, malls were social hubs. Sure, they may have overdone it on the A/C, and sure, trying to eat Panda Express orange chicken in a cute way was next to impossible, but our high school experiences were still colored by the smell of Yankee Candle and Auntie Anne's and trips to Teavana for free samples. But, with the news that Starbucks is closing all Teavana locations, I wonder: whomst will bored Midwestern teens now pester for a second helping of a raspberry-chai-orange-vanilla beverage now?!
In a press release last Thursday, Starbucks announced plans to close all 379 Teavana retail stores by Spring 2018. The move comes on the heels of Starbucks' third quarter financial report. Despite an overall record sales quarter for Starbucks, Teavana locations, the majority of which are mall-based (but, like, if you shop at Teavana you already know that) continued to underperform, even after attempts at creative marketing and store makeovers. One of the main issues? Mall attendance is down nationally, said Starbucks CFO Scott Harlan Maw in a statement to Delish.
3,300 employees are slated to lose their jobs, though they will "receive opportunities to apply for positions at Starbucks stores." Starbucks says they're still on track to provide 68,000 new jobs nationally over the next five years.
On Twitter, fans lamented the loss of the store:
RIP, Teavana stores. At least we still have you at Starbucks.