6 New Books Out This Week That You Really Need To Read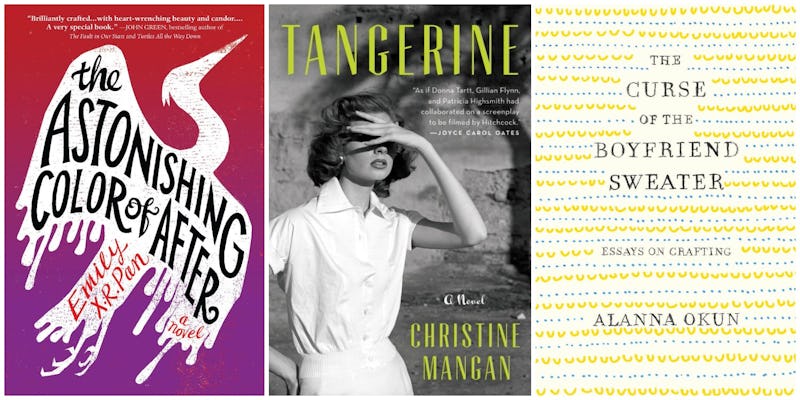 If you can believe it, this week marks the official start of spring. And though the weather may need a few weeks to catch up to the promise of the spring solstice, your reading list does not. On March 20, plenty of new books are being released to keep you company as you read by the fire or (hopefully) in the park.
It's an especially exciting month for fiction, and this week's new book releases are no exception, especially if you're looking for fresh new voices. In fact, five of the books on this list were written by debut authors. The stories from these new voices are as varied and diverse as their lived experiences. In The Astonishing Color of After, author Emily X.R. Pan transports readers between America and Taiwan for a wrenching story about grief, depression, and finding your identity across two continents and between two very different families; in Tyler Johnson Was Here, author Jay Coles takes readers to a world where police brutality is a very real, very present threat that can destroy lives in an instant; in Stray City, author Chelsey Johnson takes readers on a journey to an insular lesbian community in Portland; in Tangerine, author Christine Mangan whisks readers away to Morocco for a searing, propulsive story about female friendship gone awry; and in Curse of the Boyfriend Sweater, an essay collection, Racked editor Alanna Okun takes your hand and guides you through her own personal journey with love, heartbreak, friendships, and knitting.
And, if you're looking for something by an author you already know and love, The Broken Girls by Simone St. James has everything you could want: mysterious murders, haunted boarding schools, and a mystery that spans 60+ years.
Here are six new books to add to your reading pile this week: