Target's Black Friday Fashion & Beauty Sales Include $15 Boots & $10 Sweaters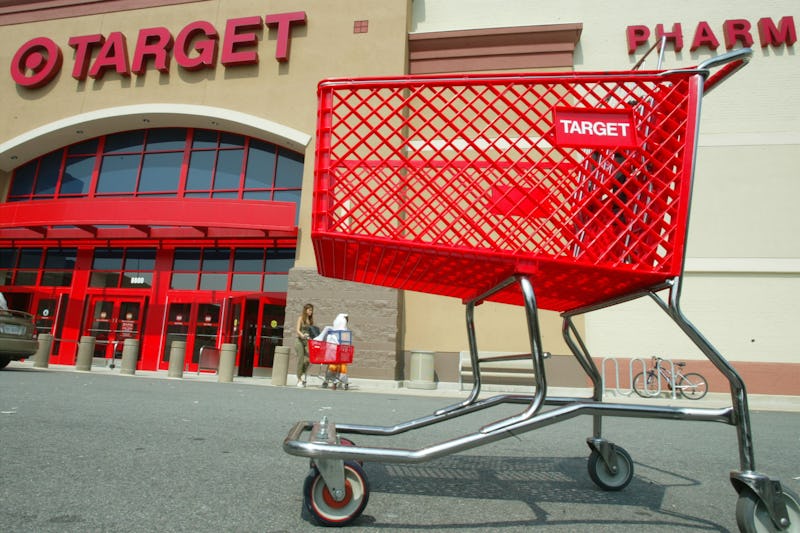 Alex Wong/Getty Images News/Getty Images
Target is dangerous. It's not life-threateningly dangerous, but when it comes to your wallet, it's basically a black hole. However, no one really seems to mind. If you're a sucker for Target now, the Target Black Friday & Cyber Monday fashion & beauty sales are going to blow your mind. Not only can you snag some of the retailers' best fashion pieces, but there's a deal on beauty that is going to have you sprinting down the cosmetic and skin care aisles.
What's Target's Black Friday deal? It's unlike sales from brands. Target is a big box retailer which means they don't have a single brand. Instead, they offer items from a multitude of names. That's true of both the brand's style pieces and their beauty options. From Pixi in the beauty aisles to Universal Thread on the fashion side, different brands are being offered at different discounts.
Thankfully, though, the brand has already released their deals, and you can go ahead and start planning your midnight shopping trip to the bright red and white hued retailer. What are all the fashion and beauty deals for Target's Black Friday and Cyber Monday sale? There's a lot of style and beauty to go around.
$10 Wallet On A String
$4 Tee Shirts & Tanks
$6 Long Sleeve Tees
$15 Ankle Boots
$20 Knee High Boots
$15 Denim
$14 Cardigans
Sweaters Starting At $10
$5 Holiday Graphic Tees
$15 Pullovers
Athletic Fleece For $15
Fleece Sleep Pants
Thermal Sleep Sets
Family Pajamas Starting At $10
$10 Flannel Sleep Pants
Buy One, Get One 50% Off Beauty Sets
Conair Flat Iron for Less Than $20
Infiniti Rose Gold Hair Dryer For $19.99
If you're heading to Target's Black Friday sale, don't miss out on these incredible fashion and beauty deals.