Teddy Geiger Just Announced "I Am Transitioning" In This New Instagram Post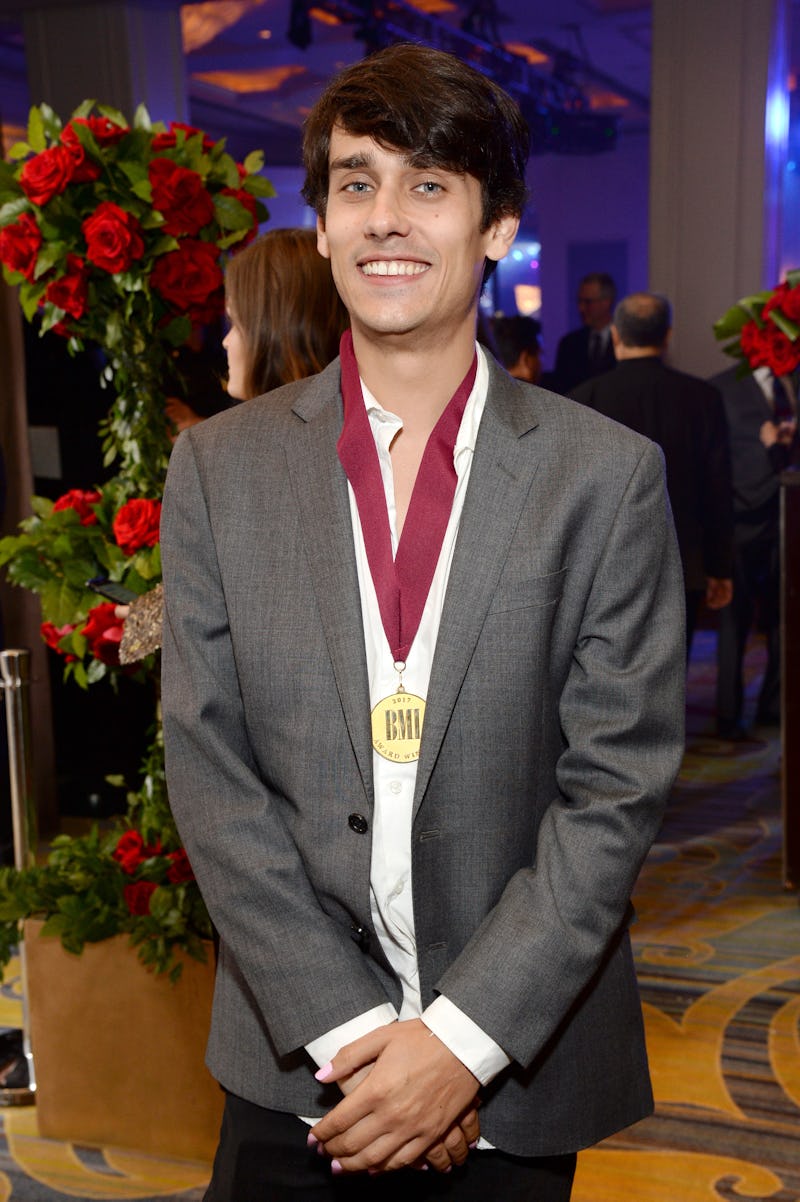 Michael Kovac/Getty Images Entertainment/Getty Images
Singer-songwriter Teddy Geiger has opened up to fans about something personal. Teddy Geiger is transitioning, the musician stated in an Oct. 27 Instagram post. A fan had questioned the singer's looks in regards to some recent photos on the social media app, so the 29-year-old decided to set the record straight.
Geiger, who shot to stardom after the release of "For You I Will (Confidence)" in 2006, let fans in on the truth in a touching Instagram post. A user had asked the singer, "tell us, why do you look different lately?" and Geiger decided to respond. The songwriter responded to the user and took a screenshot of the conversation in order to share the news with everyone in a separate post. Geiger wrote:
Okay... because you asked nicely... I am transitioning. I started talking about it with a couple of close friends and family about a month ago and it's given me the courage to start the process. I feel like the next step is to tell y'all. So here goes. Love it or hate this is who I have been for a looooong time. I love u guys. Talk sooooon byeeee.
In the caption for the new post with the response to the fan, Geiger wrote, "Hi!," next to a girl with a raised hand emoji.
The singer recounted the journey with telling friends and family and decided that it was time to share this news with fans and the world.
Geiger was met with an outpouring of support in the comments of the post. One user said, "proud of you we are all here if you need support." Another commented and included a nice reference to Geiger's classic song, "So much courage to speak on this. SO MUCH 'confidence'. YOU'RE fantastic." One fan put it so well with, "I love you! All of you! Could not be more excited for you. So brave and beautiful. All the stars are shining for you right now. GO GO GO! Xoxoxoooo".
In response to the outpouring of support, Geiger posted another selfie on Instagram with the caption, "Woke to up so much love. I have the best friends," along with several heart emoji.
Geiger emerged on the music scene in 2006 and is still a dominant force in the industry today. The singer's most well-known song, "For You I Will (Confidence)," was a hit when it was released and reached the number 29 spot on the Billboard Hot 100 in 2006. The music video was equally talked about as it included an appearance from Laguna Beach's Kristin Cavallari. It was basically very 2006 and was obviously amazing. In case you're getting nostalgic, check out the "For You I Will (Confidence)" music video below.
Lately, Geiger's been more behind-the-scenes and has turned to writing some catchy tunes for other artists. Yep, some of those instant-classic tracks sung by the likes of Shawn Mendes and One Direction were actually written by Geiger. One Direction's "Little Black Dress" was written by Geiger (the song was also covered by the singer). Geiger frequently collaborates with Mendes, and fellow songwriter Scott Harris, and has helped to write multiple songs including Mendes' "Stiches," "Mercy," "There's Nothing Holdin' Me Back," and "Treat You Better."
Mendes even recently opened up about what it's like to collaborate with Geiger. The 19-year-old told MTV News in August 2017, "There's this thing that I think that we really connect on that level, where they [Geiger and Harris] both kind of really understood what it was like to be a singer and be a performer." So, it sounds like Geiger has a great rapport with these collaborators.
It was so brave of Geiger to share the news about transitioning with fans. And if the current amazing fan response is any indication, they will be supporting the singer every step of the way.