10 Sexy & Supportive Strapless Bras For Big Boobs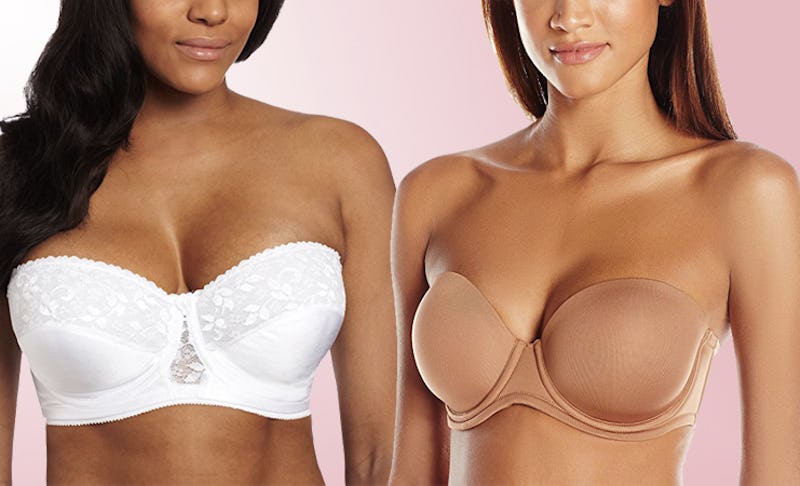 Amazon
Finding a great bra is hard enough, but it can feel like all the planets need to align in order to find one of the best strapless bras for D cups. Slipping, bubbling, and losing circulation to your entire upper torso are all common issues you can experience with a not-so-great strapless bra, and I would know. I wore a sleeveless dress to prom and, combined with a strapless bra, it was enough to single-handedly ruin my night.
When your average bra doesn't fit perfectly — and one study says that 80 percent of women are wearing the wrong size — you rely mainly on the straps to keep it where it should be. Once the straps are gone, there's nothing standing in the way of pain, irritation, and wardrobe malfunctions. That's why it's especially important that your strapless bra is the right size, but if you're shopping in store, odds are your selection of DDs is pretty limited.
These amazing strapless bras for D cups and larger come in a huge range of band sizes. And beyond fit, they've also got all the right features for a supportive strapless bra, like a wide band, silicone bands, full coverage, and contoured cups, so you don't have to readjust every two minutes.