The 12 Spookiest Halloween Costumes on Walmart.com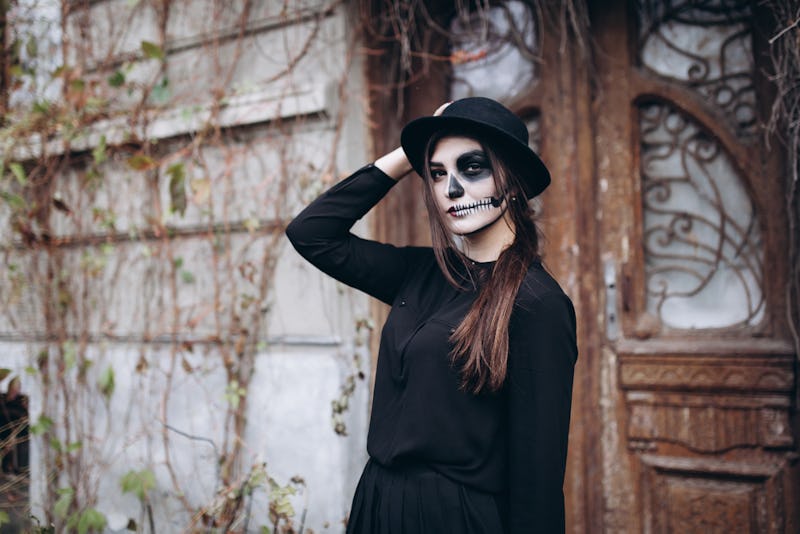 Halyna Tymochko/Shutterstock
The end of October is fast-approaching, and that means it's time to answer a big, annual question: what spooky Halloween costume should you wear this year to send shivers down trick-or-treaters' spines? The options, it seems, are endless.
Thanks to Walmart.com's massive selection of spooky goods, you don't have to worry about finding your costume last minute, or spending your free time working out a DIY costume that seemed like it could be easy (after all, there are so many fun October activities you could be doing instead).
This year, consider giving the funny Halloween costumes a break and go for a truly frightening look instead. Think: witches, vampires, ghouls, and ghosts. After all, the haunted houses, creepy ghost stories, and horror movie marathons are part of what make this season so great — so you might as well lean all the way in and go full-on Cady Heron. Want to make your scary look even more bone-chilling? Go all out with your Halloween makeup idea and pair it with the right easy-to-wear, creepy garment.
Ready to get your costume ideas in order? These 12 picks from Walmart.com will help you to bring a spooky (or even seriously scary) vibe to your costume party, bar crawl, or even just your couch, as you await the terrified faces of trick-or-treaters to come.
Ease Into the Spookiness As A Sweet Witch
Get Hungry for Brains As A Zombie
Bustle may receive a portion of sales from products purchased from this article, which was created independently from Bustle's editorial and sales departments. This article reflects price at publication and may change.