The 16 Creepiest Moments In 'We Have Always Lived In The Castle' Will Give You Goosebumps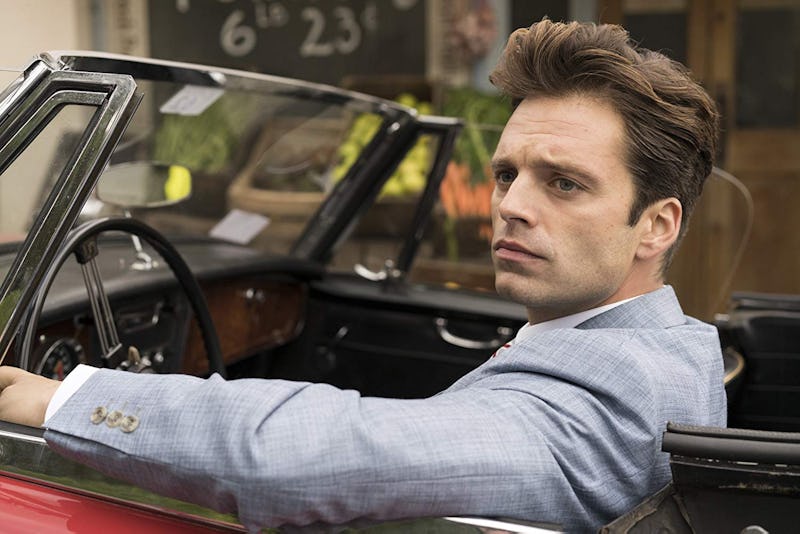 Brainstorm Media
The film adaptation of Shirley Jackson's novel We Have Always Lived in the Castle, out now, is a thriller with a fairytale glaze. It doesn't involve ghosts, ghouls, or any monstrous creatures lurking in the dark. Instead, family secrets, the reappearance of a mysterious relative, and hateful villagers haunt the story. And though there's nothing light about the subject matter, everything is deceitfully bright and colorful — until it isn't.
Taissa Farmiga plays 18-year-old Merricat who lives in the Blackwood manor with her elder sister Constance (Alexandra Daddario), and her Uncle Julian (Crispin Glover). The three were the only survivors of a mysterious tragedy that hit the rest of their family five years ago. And though shunned — and even despised — by their community, the three lived in peace with their weekly routine in place. Then, suddenly, a cousin named Charles (Sebastian Stan) comes to town and changes everything. Soon, things begin to unravel in the Blackwood household, and things get even weirder.
While there may not be any supernatural scares in the movie, it's full of eerie moments that will make your heart race and your skin crawl in anticipation. Here are 15 of the eeriest parts of We Have Always Lived in the Castle, which had us on the edge of our seats. Spoilers ahead!