These Lingerie Pieces Have Hundreds Of Reviews — And They're All Under $26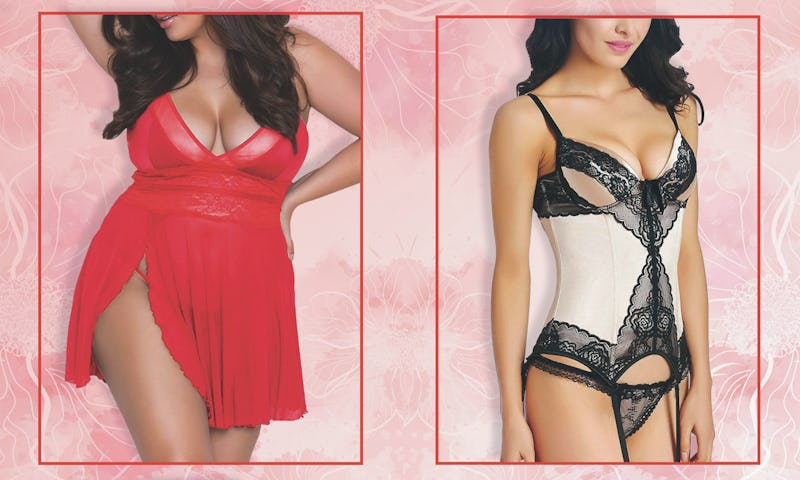 Amazon/Bustle
If you've ever walked into a major lingerie store with a budget, you're aware that the best cheap lingerie pieces are few and far between. A single teddy, chemise, or Kimono can cost you upwards of $70 for a name-brand label, which is why countless shoppers have turned to the internet for an alternative. That said, a more affordable price tag may mean that you don't recognize the manufacturer, so some extra research is in order to ensure that you're purchasing a quality piece.
Believe it or not, Amazon is one of the best places to buy affordable lingerie online. Not only are the price tags astoundingly low, but the five-star rating system and trusty reviewer feedback help to differentiate the worthwhile lingerie pieces from the low-quality ones. In fact, when shopping online, this is one of the most telling resources you have; since you can't try it on or feel the fabric first-hand, you'll want to opt for the highest-reviewed picks — especially when you're sticking to a budget.
Despite the fact that they're well-rated, commended for their quality, and shockingly stylish, these cheap lingerie sets for women won't cost you more than $26 — yes, even the four-piece bra and garter set. They're also available in tons of color options, so if you like the style, but not the shade, be sure to check out the Amazon page for alternatives.