The 17 Best Nonfiction Books Of September Are Perfect If You Miss Back-To-School Reading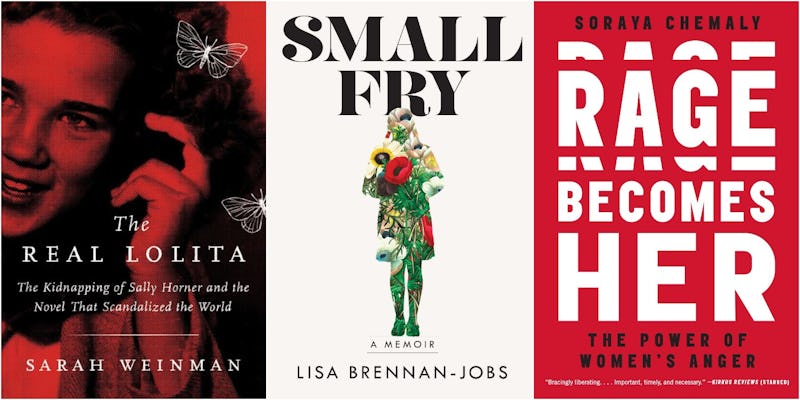 Pack away your beach reads and pick up your pumpkin spice latte, because fall is almost here. It feels too early to say those things, but alas, that's where we're at right now: We've officially left August behind and are speeding into autumn. Luckily, though, the new nonfiction books coming out in September should make the changing of the seasons a little easier.
There are so many highly anticipated new releases hitting shelves in September. Out this month are numerous books related to politics, which isn't surprising considering that the 2018 midterms are fast approaching. If that's not your cup of tea (or PSL, as the case may be), never fear. There are guaranteed to be other fits for you, with options including a poignant memoir from Lisa Brennan-Jobs, daughter of the late Steve Jobs; a compelling true crime story about the kidnapping that influenced Vladimir Nabokov's Lolita; and an empowering book on body positivity.
This month's selections were hard to narrow down, but the titles on this list serve as a great starting point for what to add to your TBR during the fall of 2018. Below are 17 nonfiction books that are due out in September that you shouldn't miss.