From Airbags To Ice Picks, These Backpacks Have Everything You Need To Backcountry Ski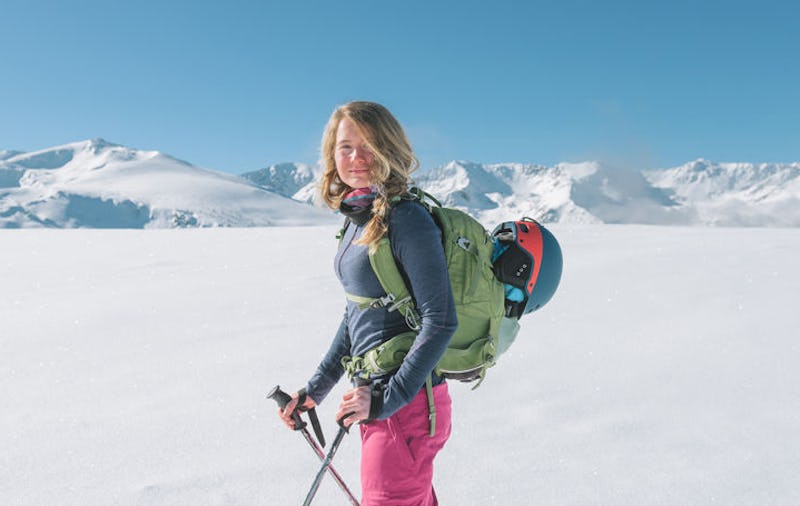 stocksy/RG&B Images
While backcountry skiing can be dangerous, unmarked trails and unplowed slopes are a lot safer if you have important supplies, snacks, and first aid materials with you. The best backcountry ski backpacks carry all your important gear without weighing you down.
First, why is a backpack so important? Besides your equipment, a proper backpack is the most important piece of gear you'll need to keep you safe. They're often equipped with airbags (to keep you close to the snow's surface in case of an avalanche) and extra space (for hydration packs, ice picks, and other essentials).
The key to picking out the right pack is to consider the type of terrain you plan on exploring. If you're skiing an extremely frigid and icy region, you'll want to pick a backpack that has room for an icepick and full-blown avalanche safety gear. But if you're going on a milder day trip, consider a smaller, lighter pack. Also, keep in mind how you prefer to carry your skis. Some packs have restraints to strap in skis on an angle, while others allow you to cary them vertically.
Now that you know what to look for, keep reading to shop some of the best backcountry ski backpacks out there.