If You Have Cracked Heels, These Gentle Files Will Rid Your Feet Of Tough, Dry Skin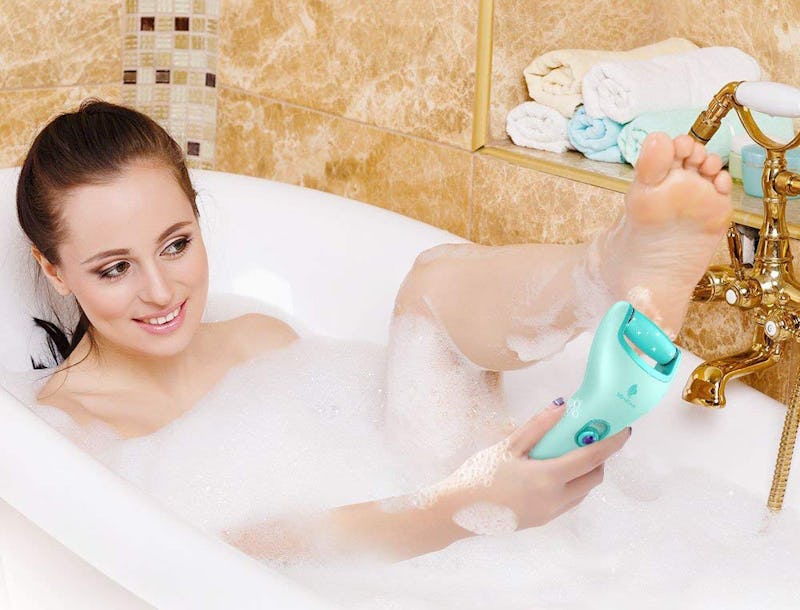 Amazon
Dry and itchy skin often comes with weather changes. Feet are particularly susceptible to cracked, painful skin since they tend to dry out when we take hot showers or wear socks and uncomfortable shoes. Luckily, the best foot files for cracked heels can take care of any unwanted texture.
Before you invest in a foot file, it's important to get up close and personal with your skin. Is it just your heels that are cracked, or are your contending with tough callouses, too? How often are your skin issues showing up? If you've got dry skin all the time, it's probably best to consider investing in a rechargeable electric foot file. But if this is a rare occasion, a manual foot file will mostly likely do the trick.
Another thing to consider is the size of the affected area. If the entire sole of your foot needs a little TLC, you'll want to make sure you find a file that can cover a large area in one sweep. But if you'd rather concentrate on a small patch of skin, a slim, easy-to-maneuver foot file is ideal.
Here's a roundup of some of the best foot files for cracked feet that'll leave your feel feeling so smooth.