These Head-Massaging Brushes Will Take Your Shampooing Routine To The Next Level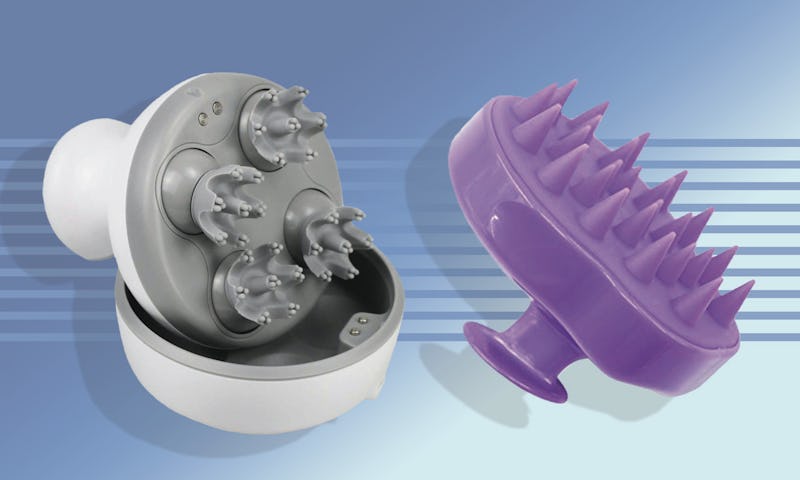 Bustle/Amazon
Not only do shampoo brushes have a lot of benefits (like increasing blood flow to the scalp and preventing long, manicured nails from becoming damaged while shampooing), but they also feel amazing, especially if you often find your head or scalp hurting, whether from wearing a too-tight bun or something else. Curious what all the hype is about? Then read on to shop three of the best shampoo brushes you can buy right now, all of which are, conveniently, available on Amazon.
In a complicated world, these simple tools, which are also sometimes referred to as scalp massagers, are delightfully easy to use. Bring them into the shower with you, wet your hair thoroughly, add shampoo, and use the brush to give your scalp a gentle massage by making small circular motions around your head. Take your time — spending up to five minutes using a scalp massager can be a soothing and relaxing form of self-care.
Below, you'll find three of the best scalp massager brushes on the market, including a highly-rated under-$10 buy, a shampoo brush with an extra-long handle for easier reach, and an electric scalp-massaging tool that can be used all over the rest of your body, too.