If You Have Fine Hair, Meet Your New Favorite All-Natural Shampoo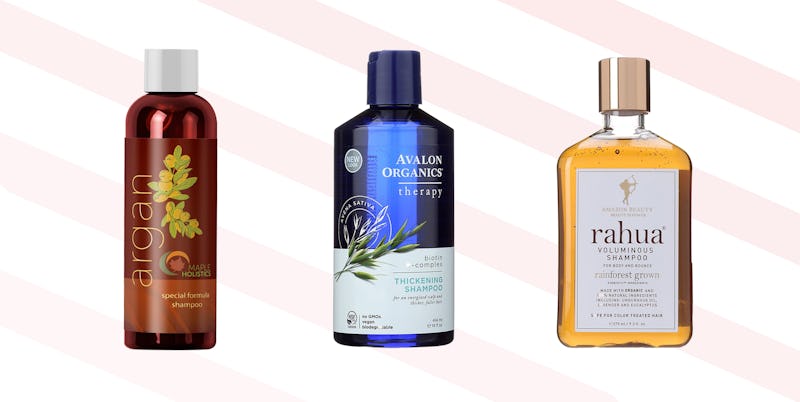 Bustle/Amazon
In terms of convenience and number of options, buying green beauty —including hair care — is easier than ever. When shopping online for the best organic shampoo for fine hair, for example, you'll find hundreds of all-natural shampoos that will ship right to your front door. Choosing the best shampoo, however, can be a bit of a challenge.
What should you look for in an organic shampoo for your fine hair? In the world of organic hair care, there are plenty of naturally-derived ingredients that will keep your hair healthy, smooth, and oil-free. For example, tea tree oil — a natural antiseptic — and lemon will expertly cleanse your hair and scalp to keep excess oil from building up in your hair. Similarly, argan oil, rahua oil, maca root, and vitamin E, will nourish your hair to keep it smooth, hydrated, and free of split ends and damage.
If you're in search of a product that can add a little extra volume and body to your fine hair, look out for products with biotin to boost hair growth and overall thickness.
Whether you already swear by organic beauty or are finally ready to make the switch, this roundup of the best organic shampoos for fine hair will have what you need. Each shampoo on this list is all-natural and will keep your hair healthy, full, and balanced.