These Makeup Primers With SPF Are Summer's Most Essential Beauty Buy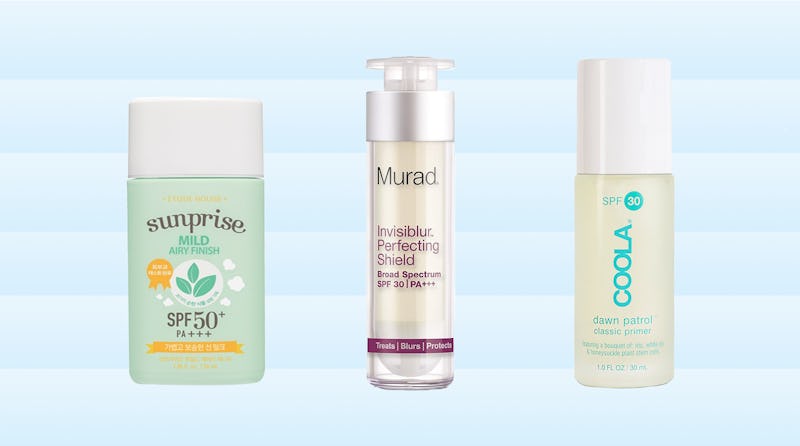 Amazon/Bustle
Despite knowing how important it is to wear sunscreen on your face each day, skipping out on applying our SPF is an all too common habit for many of us — after all, who needs another step in their morning routine? If you arm yourself with one of the best primers with sunscreen in it, you'll be able to cut down on time and money by investing in an essential product that serves two functions in one.
Another reason a lot of people neglect their daily sun protection is because so many formulas with SPF feel thick and heavy, or leave behind a subtle white cast. But the products listed below were formulated to be primers first, so instead of feeling like a heavy, oily sunblock, they'll feel more like a moisturizer. As far as prepping skin for makeup goes, they're incredible formulas on their own — the SPF is just an added benefit. Your foundation will glide on smoother and stay on longer — what's not to love?
If these double-duty products seem too good to be true, you'll be glad to know that they're not; In fact, five of the best primers with sunscreen are just a click away.