These Razors Are TSA-Approved, Compact, And Perfect For Your Next Trip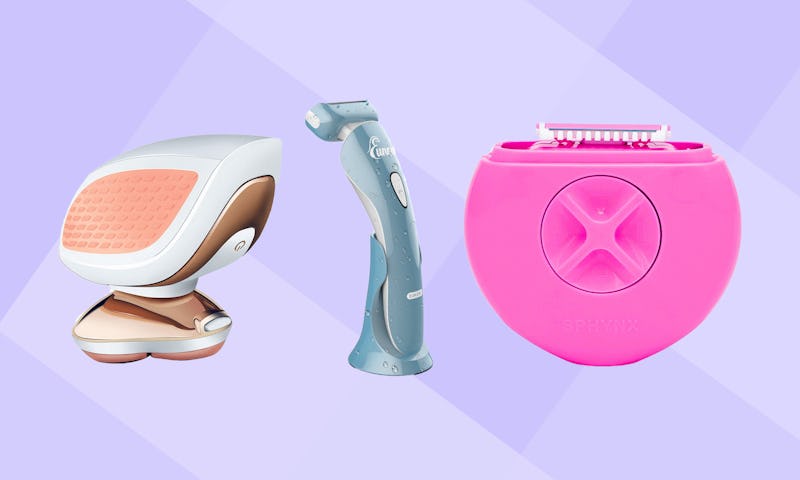 Bustle/Amazon
Whether you are heading on a month-long vacation or just road-tripping for the weekend, you may want to bring along your razor to tackle DIY hair removal on-the-go. Luckily, the best travel razors can help you stay clean-shaven no matter where you are, without you having to worry whether your razor will clear TSA, cut through clothing in your suitcase (true story), or take up too much space in your bag.
Generally speaking, there are two types of portable razors that travel really well: electric and disposable. The best electric razors to travel with are typically wet-dry razors, which you can use on either wet or dry skin, and make it easy to shave whether you have access to water and soap or not. They can also usually be charged using a USB cable and run for at least an hour before needing to be plugged in.
But, if you want a lightweight option that you won't lament accidentally leaving behind in a hotel (hey, it happens), disposable razors are the best choice and typically come with replaceable cartridges and razor blades. This list includes a few great options, both disposable and electric, so you can pick the best for your specific needs.
No matter which of these travel razors is right for you, you'll feel better having one of them packed away on your next trip.