You'll Want To Live In These Running Tights — Even If You Don't Run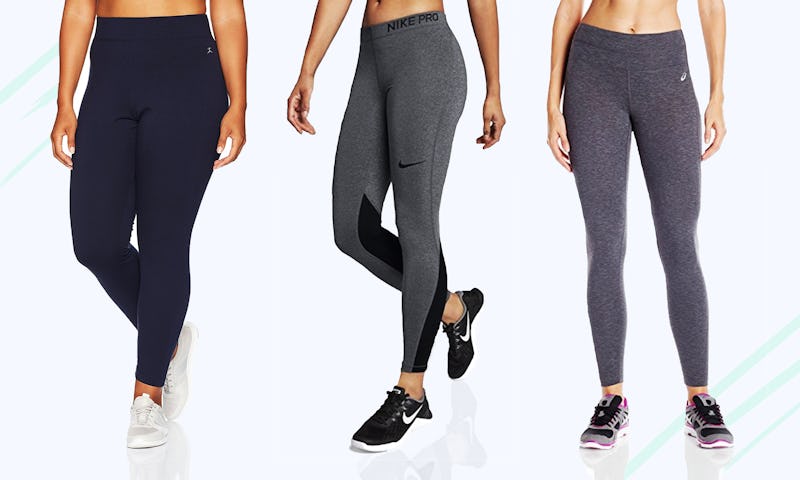 Amazon / Bustle
Whether you're jogging through gorgeous nature trails or working it at the gym, it's hard to enjoy your hard-earned runner's high if your leggings aren't up to the task. To truly get in the zone, you need the best running tights you can find, amiright?
There are two key factors that will make your running pants amazing (or less so). The first one is temperature control. Climate can vary greatly during training sessions so you want to be sure you have the appropriate gear for the occasion.
On cold days, your leggings should be well-insulated; on warm days, they should be lightweight and moisture-wicking. The material should also have temperature-regulating qualities so that, should the conditions change mid-run, you're able to stay comfortable and adapt.
The other key factor is fit. Your leggings should fit comfortably and offer a good amount of stretch. There's no way you're going to enjoy yourself if you have to tug at the fabric as you go. You want a solid, well-constructed waist that doesn't ride down and smooth stitching — particularly around the crotch — to prevent chafing. Given all of those factors, here are five of the best running tights I could round up.