These Cult-Favorite Hiking Socks Are Comfortable & Durable AF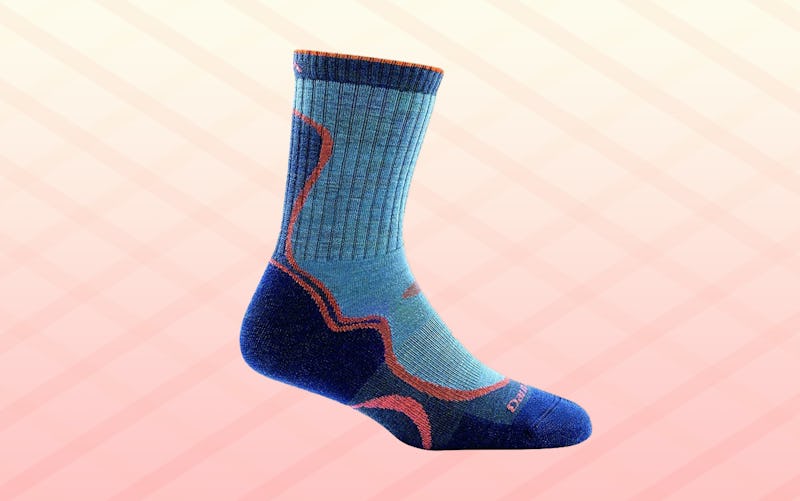 Bustle/Amazon
There's no faster way to ruin a majestic trek through the wilderness than with a crappy pair of socks. The best socks for hiking, on the other hand, wick moisture, regulate odor, and keep your feet feeling soft and cozy. But what should you look for in a good pair of hiking socks?
First, you'll want to consider temperature. Understandably, not all hiking socks will be great for both hot and cold weather hikes. First, look for socks with fabrics like merino wool, which regulates temperature and is naturally antibacterial. From there, you'll want to decide the right thickness for the season, and look for a design that's breathable with plenty of ventilation, both to let out heat and increase airflow to your feet.
One other biggie: moisture management. Because, even when it's really cold outside, your feet get damp when you hike. Your hiking socks should be moisture-wicking (or feature moisture-wicking properties), to keep your feet dry throughout your hike.
And, last but not least, consider what level of support and cushioning you'll need. Particularly if you're going to be hiking long distances, you want to make sure your feet are comfortable and that you have plenty of arch support.
To help you make a decision, I've put together a list of the best socks for hiking to keep you dry, comfortable, and happy all trek long.