The Perfect Running Jackets For When It's Not Too Hot & Not Too Cold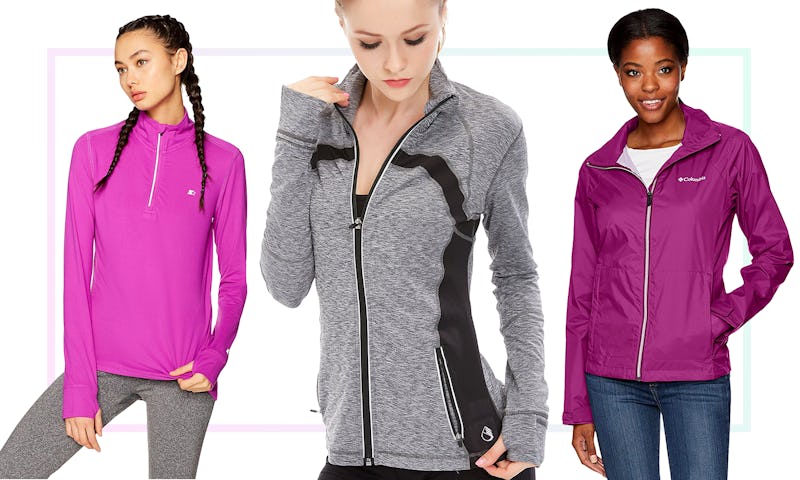 Amazon / Bustle
The best workouts are the ones that are not only productive and challenging, but also comfortable and enjoyable. And a huge part of ensuring a comfortable and enjoyable workout is having the right workout gear. Particularly when going on an outdoor run, walk, or hike, it's crucial to find a jacket that will keep you warm without making you overheat. That's why it's important to invest in one of the best women's running jackets.
When it comes to figuring out how to motivate yourself to go for a run, everyone is different. Some people like to listen to music, others like to plan a post-workout reward for themselves, and some like to come up with short-term and long-term goals that keep them focused on both the present and the future. But no matter how you like to motivate yourself, no one can underestimate the role that the right running gear plays when it comes to actually sticking to your routine. The more comfortable you feel, the more likely you are to keep yourself moving every single day or week.
The ideal running attire involves a fit that's both secure and adjustable, moisture management technology that keeps the body cool and dry, and fabric that's waterproof, durable, and convenient to clean. A major part of that starts with the right jacket, so here are five of the best running jackets to keep you in peak performance – and comfort!