How An Engineering Apprenticeship Irrevocably Changed Stormzy's Path In Life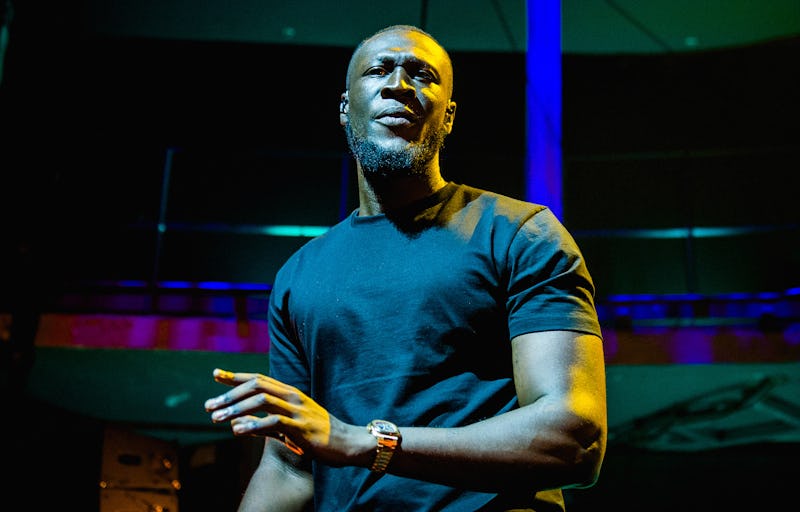 Joseph Okpako/WireImage/Getty Images
When it comes to having an impact on music, culture, and politics, you'd struggle to find a more influential UK artist than rap superstar Stormzy. In the past few years, the "Vossi Bop" performer has cemented himself as a leading force in the UK music industry, and with an outspoken approach to politics, he's certainly no stranger to a bit of controversy. However, during a recent interview, Stormzy opened up to GQ about some more intimate parts of his life, proving there's much more to the BRIT Award-winner than meets the eye.
Speaking to the GQ, the "Shut Up" rapper touched on a range of topics, including his approach to the recent UK election. Stormzy spoke further about his well-documented disapproval of Prime Minister Boris Johnson, his electrifying Glastonbury set, his passion for Black British culture, and much more. But perhaps the most intriguing aspects of the in-depth interview arose when the rapper shared some little known facts about his day-to-day life such as his increasingly strong faith and one life-altering childhood experience, along with his struggles with his public persona and an adorable nickname her has for his sister.
So, if you'd like to discover more about on the UK's most famous performers, here are the moments that caught our attention.