The 5 Creepiest YA Horror Novels, According To Someone Who Writes Them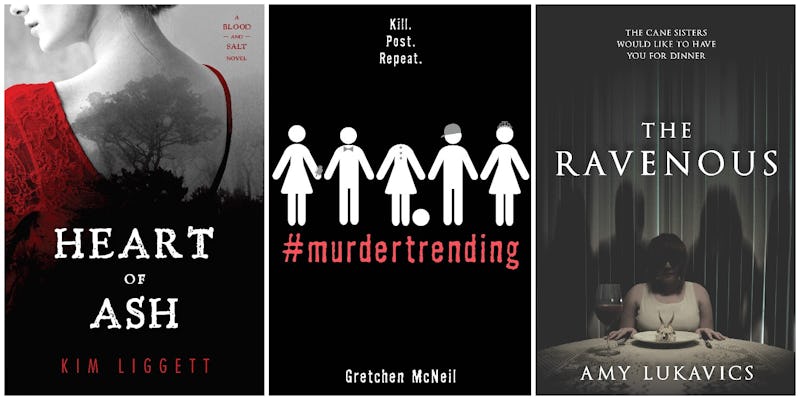 One of the questions I get asked most often by readers always seems to catch me off guard: "Why do you write YA horror?" I wish I had some fantastic answer involving my dedication to crafting scares and dark tension, or a fabulous story about working through life's traumas through my writing, but the reality is, I write YA horror because as a teen, that's what I loved to read.
Of course, that was eons ago, and horror in YA was slim pickings. I devoured Lois Duncan and Christopher Pike, but then I had to move on to adult authors. Shirley Jackson was an early favorite of mine, and I also adored Victorian and Edwardian ghost stories from authors like Sheridan LeFanu, M. R. James, Elizabeth Gaskell, Henry James, and Charlotte Riddell. Nothing like gothic creepiness to make you sleep with the lights on.
Whether it's the campy, over-the-top horror of #MurderTrending, or the slow, tense burn of Ten, you can definitely see the influences of my teen horror reading in my own writing. And so, in order to promote the genre I love so dearly, I've put together a list of my top five YA horror reads for summer… because who better to recommend creepy reads than someone who writes them?
#MurderTrending by Gretchen McNeil, $18, Amazon