From Booties To Heels, These 5 Comfy Clogs Will Become Your Go-To Shoes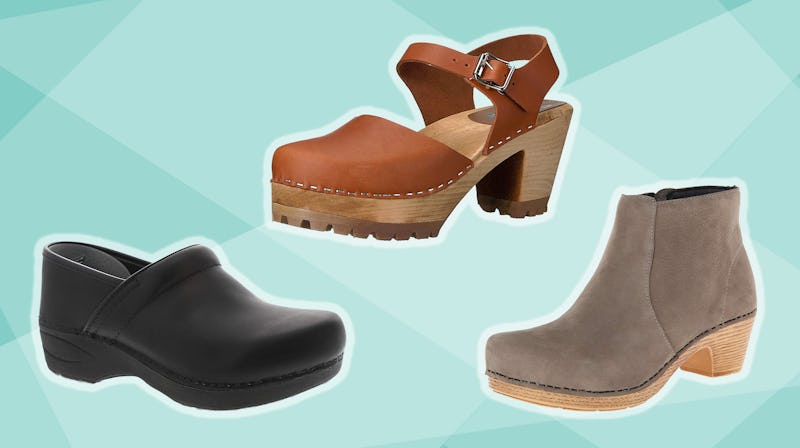 Amazon/Bustle
Clogs often get a bad rap for being too loose and clunky, but there are tons of options that are neither. The most comfortable clogs have tons of support and are actually really cute. The key to finding the right pair of clogs for your feet is definitely in the insole. But what types of insoles are the comfiest?
A memory foam or orthopedic sole is crucial to your comfort — and it'll help your shoes stay on without having to shuffle your feet. On top of that, they've totally evolved since the original slip-on clogs. There are tons more options for support, including clogs with a supportive heel or ankle strap.
There are a ton more options when it comes to style, too. Now there are wedge clogs, clog sandals, and even heels with the signature wooden heel. If you go for one of these options, be on the lookout for a genuine leather upper. It's super durable, and it'll break in over time to take on your natural foot shape so that your clogs feel amazing from the bottom to the top.
If you aren't quite sure what to look for, here's a round-up of some of the best clogs on the market to help get you started.