Science Says Audiobooks Are Scarier Than Films, So Here Are 7 Of The Most Terrifying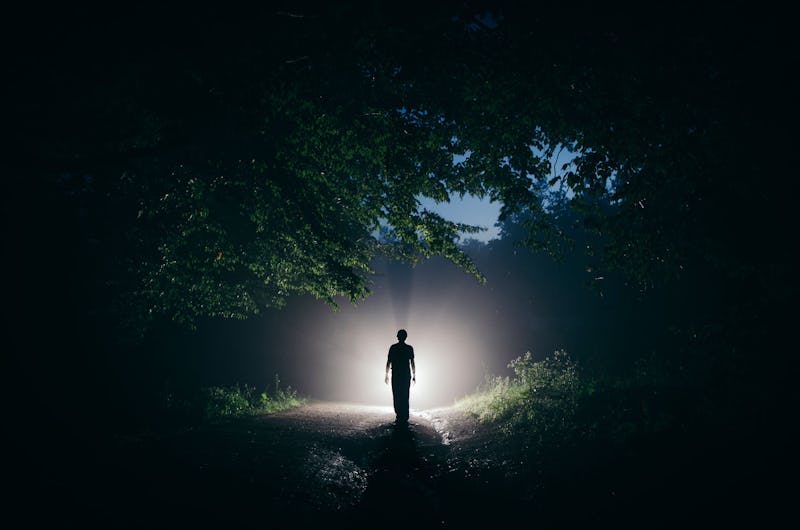 Cosma Andrei/Stocksy
Research conducted by University College London, and backed by the audiobook-seller Audible, has found stories, when told via audiobook, can be even more emotionally affecting than on film. That's right, listening to a horror story may well be even more terrifying than watching a horror film. And with that in mind, what are the best scary audiobooks, for that full-bodied emotional response?
But first, more on the science. Working with UCL's neuroscience department and Head of Experimental Psychology Dr Joseph Devlin — audible conducted a study set out to find whether a story was found to be more emotionally engaging when listened to on an audiobook, as opposed to watched on a screen. The study tested eight different stories: Game Of Thrones, Girl On The Train, Hound Of The Baskervilles, Silence Of The Lambs, Alien, Pride & Prejudice, Great Expectations and The Da Vinci Code — all of which are television shows or films adapted from books.
By sharing the story with the 102 participants in audiobook and video form, the researchers measured heart rate, body temperature and galvanic skin response (essentially, the skin's stress response) — to deduce what form the participants found the more emotionally stimulating. And audiobooks were found to be the one.
A key scene researchers measured the response to, is the now renowned beheading of Ned Stark in Game of Thrones, measuring how participants physically responded to the scene when listening to it via audiobook, as opposed to when they saw the scene on the HBO television show. Interestingly, people were more moved by the audiobook.
"The statistical evidence was very strong and consistent across all the different stories," the research stated. "With audiobooks producing a stronger emotional and physiological response than visual storytelling mediums." So if you're looking for a fully-fledged emotional response, what is more stimulating than horror? Try out some of the best scary audiobooks.