These Comfortable Jeans Will Be Your New Favorites — & They're All Under $50 On Amazon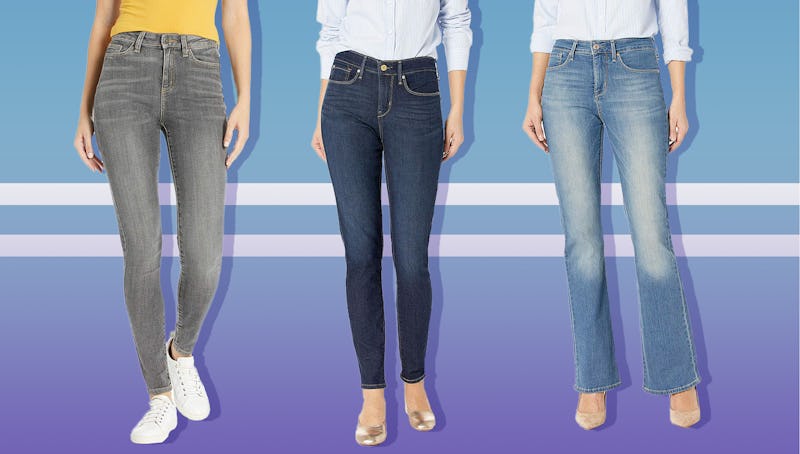 Amazon/Bustle
There are few wardrobe pieces as essential as a great pair of jeans. But, unsurprisingly, there's a huge range of denim out there and a lot of it is not very comfy. From stiff fabrics to ill-fitted shapes, uncomfortable jeans are all too common. Luckily, the most comfortable jeans are made of soft and supportive fabrics like cotton and elastane blends, and are designed in wide size ranges with multiple lengths so you can find the perfect fit.
The key to finding the comfiest jeans ever is to take a close look at the fabrics. While you may think your fabric choice would be obvious (jeans should be denim, no?), pay attention to the blend. Jeans blended with elastane and spandex will give you plenty of stretch for extra comfort, and won't loosen throughout the day, no matter how long you wear them.
Of course, it's also important to pick a pair of jeans that you feel amazing in, too. Luckily, plenty of designers have gotten on board with the idea that jeans should feel as great as they look. You can find any style from boyfriend jeans to skinny jeans that are infused with soft, luxe fabrics that feel like heaven.
Finding the most comfortable jeans on the internet, without being able to feel them or try them on, isn't the easiest task. That's why I've pored over reviews and have gathered up the comfiest jeans on Amazon, below.