The Best Liquid Eyeliners Under £10 To Help You Nail The Perfect Feline Flick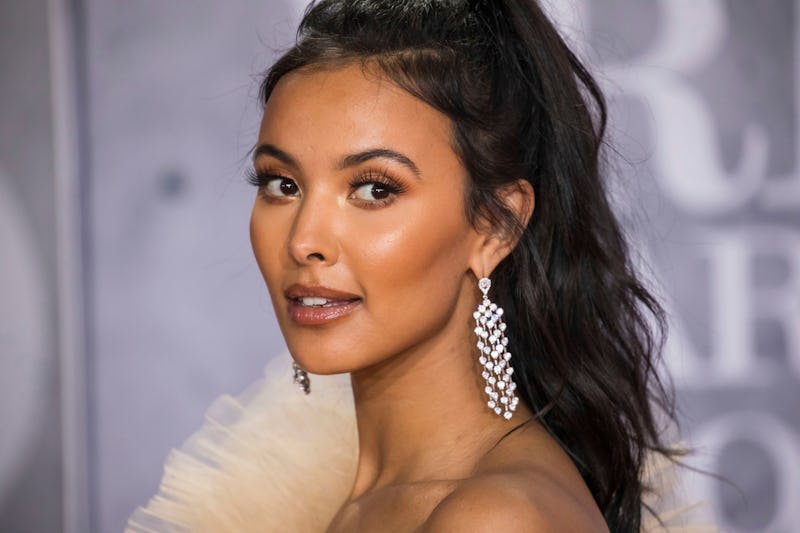 Vianney Le Caer/Invision/AP/Shutterstock
Beauty journo confession: I am bloody awful at applying liquid eyeliner. As well as things like getting your blusher placement right, and making your product last all day, making eyeliner look cool and equal on both sides is one of makeup's biggest mysteries. Some people are just naturally good at eyeliner, aren't they? And while technique is important, it seems like finding the right product is just as crucial for easy application. I went on a hunt for some of the best liquid eyeliners under £10, and let me tell you, there are many good options.
So just how do you apply liquid eyeliner effectively?! While my technique is a bit hap-hazard, over the years, I have heard a number of different ideas. One of which I hear a lot is to start applying on the outer corner of the eye, with the 'flick' part of the line. Makeup artist Stoj also agrees with this technique, telling Byrdie:
"I always suggest looking straight to a mirror, apply the liquid eyeliner from the outer corner of the eye up to the point you would like the cat eye to stop. This will guide you to the perfect angle for your face."
Other makeup artists, such as Patrick Ta and Troy Jensen, told the publication that before they even pick up the eyeliner pen, they "map out" their desired line and shape with something like a sheer brown eyeshadow and thin angled brush. Then they go over the line with their product when they are happy with their practise run.
As well as these tips, it's important to find the right eyeliner product for you. While some find traditional thin-nibbed products easiest, others opt for pens that can offer more precision. You can even now buy angled designs, which make the whole process even easier.
Take a look at my top liquid eyeliner buys, all under £10: