The Bush & Obama Sisters' Bond Is Unbreakable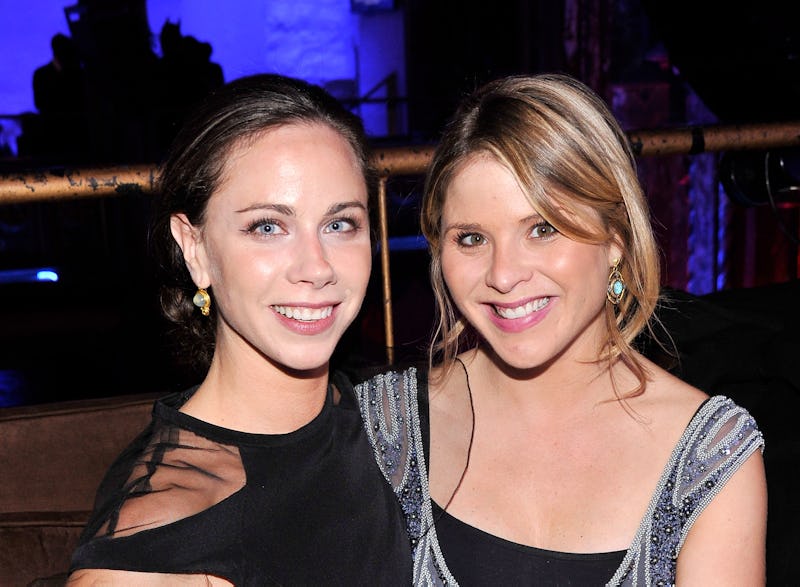 Stephen Lovekin/Getty Images Entertainment/Getty Images
Sasha and Malia Obama are about to become former first children, but they're not heading down that path alone; the Bush sisters wrote the Obama sisters a letter and the support they offer is the kind of encouragement women should give each other each and every day.
The children of former U.S. presidents share the trials that come with being part of the first family. And that camaraderie stands strong and true regardless of party associations. This type of conviviality extends further than just the first children; Former First Lady Laura Bush told Good Morning America that being a former first lady is like being part of a club. "Everybody who's been there before knows what the new person is discovering," Laura said in 2009.
When Sasha and Malia visited the White House after their father was first elected, Jenna and Barbara Bush were there to greet them. "We got to show them around the White House which was really fun because we were young too," Jenna told NBC News. "We taught them how to slide down the banisters!" So it seems fitting that as Sasha and Malia leave the White House, Jenna and Barbara are once again there to let them know that they're not going it alone.
Before President Obama's 2009 inauguration, the Bush sisters wrote the Obama sisters a letter, which was published in the Wall Street Journal. In it, the Bush sisters advised Malia, then age 10, and Sasha, then age 7, that "Four years goes by so fast, so absorb it all, enjoy it all!" Now, with just days left in President Obama's term, Barbara and Jenna are reminding the Obama sisters that there's much more to come. "You will be writing the story of your lives, beyond the shadow of your famous parents, yet you will always carry with you the experiences of the past eight years," the Bush sisters wrote.
Barbara and Jenna have definitely proven that there's more to life than having lived in the White House; Jenna works as a correspondent for the TODAY show, while Barbara is the CEO and co-founder of Global Health Corps, a career choice she made after experiences traveling with her parents. And Malia already has future plans lined up; she intends to attend Harvard University in 2017 after taking a gap year.
Looking back through the years, it's clear that the Bush sisters have always been supportive of the Obamas. In 2014, a congressional aide wrote a Facebook post harshly criticizing Malia and Sasha for what they wore to the White House Thanksgiving turkey pardoning. When asked about it during an appearance on Bravo's Watch What Happens Live, Jenna said she was "fiercely protective of" Sasha and Malia. "You know, they've done a great job," she said of the Obama sisters. And that support will surely outlast the White House.