Bustle's Editors On #WomenBoycottTwitter + 'Stranger Things'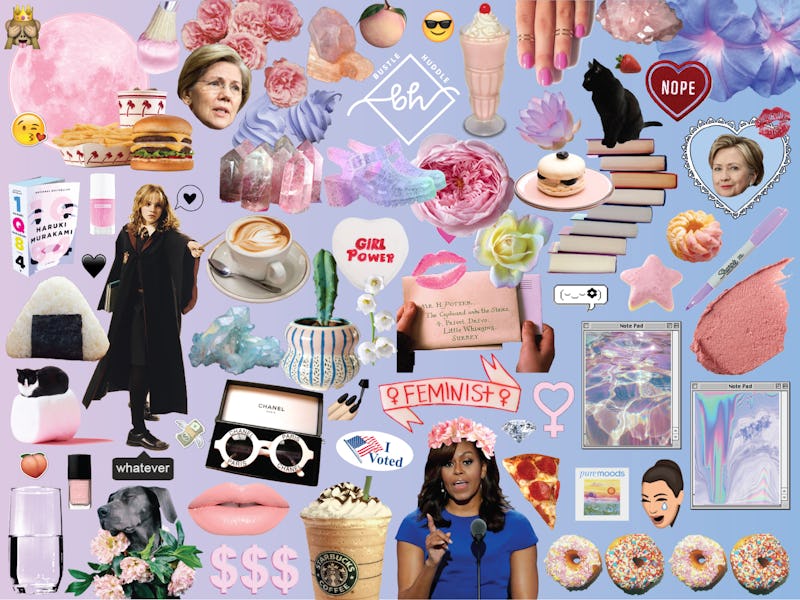 Happy Friday! It was a short week for most of us but, boy, was it as busy as ever. But before you head out to turn the news off and kick off your weekend shenanigans, read on below for everything that had Bustle's editors talking today, Oct. 13:
Twitter Boycott + Women
If you were on Twitter at all today then you probably noticed #WomenBoycottTwitter trending. So, what's it all about? Well, as allegations that Harvey Weinstein harassed a number of women continued, Rose McGowan added her name to the growing list of celebrities to accuse the producer as well. But, after McGowan took to Twitter to call out Weinstein and a number of others in Hollywood for knowing about the allegations for years and doing nothing, Twitter suspended her account for including a private phone number in one of her tweets. And that's where the boycott comes in. Many women on Twitter are furious because the social media platform has not taken the same action for some men who did the same thing in their tweets.
A representative of Twitter released a statement to Bustle following the protests:
"Twitter is proud to empower and support the voices on our platform, especially those that speak truth to power. We stand with the brave women and men who use Twitter to share their stories, and will work hard every day to improve our processes to protect those voices."
Throughout the day, though, the boycott took on even more meanings, furthering the point that women everywhere are banding together and speaking up about injustices.
Baby News: Mindy Kaling confirmed the sex of her baby and it's going to make you so happy.
Stranger Things + New Trailer
We're two weeks away from Stranger Things Season 2 (on Netflix Oct. 27!), but a new Season 2 trailer was released today to give us all a preview of what's to come. It looks like this season's slated to be just as good and spooky as the last with Eleven and the gang back to fight whatever's lurking in the Upside Down, but we've also got one more reason to be excited about it: a brand spankin' new character named Max. Cannot. Wait.
TGIF?: If you're feeling like this Friday the 13th feels particularly scary, you'd be right.
Sophia Bush + Health Care
On Oct. 6, Trump cut access to birth control by undoing an Obamacare mandate that required companies to include birth control in health insurance plans for employees. Now, in a badass new video, One Tree Hill star Sophia Bush explains why birth control is basic health care.
"Seventy-one percent of our elected officials are men. And they don't know sh*t about birth control," Bush points out in the video before listing stat after stat to prove why access to birth control is so, so important. If you do nothing else today, you should take a minute to watch and share the video. Trust me.
OMG: Dogs are now allowed at Disney World, so your vacations are about to get *that* much better.
Trump + Iran Deal
In a move that shocked no one, Donald Trump announced Friday that he wouldn't sign Obama's Iran nuclear deal. Having previously called it "the worst deal ever," not signing the deal now leaves sanctions on Iran in Congress' hands. Congress will now have 60 days to re-impose the deal or impose new sanctions on Iran and, of course, many are divided on the issue. What will this mean for Iran and nuclear weapons? Looks like we'll have an answer in a couple months...
Today's WTF Moment: Today Trump said that he talked to the U.S. Virgin Islands president but, umm, he is the U.S. Virgin Islands president. OK, then.
What to Watch: Netflix's new serial killer series Mindhunter is streaming now — what're you waiting for?
Weekend Horoscope: Here's exactly what you can expect this weekend, based on your zodiac sign.