Bustle's Editors On Taylor Swift + 'Stranger Things'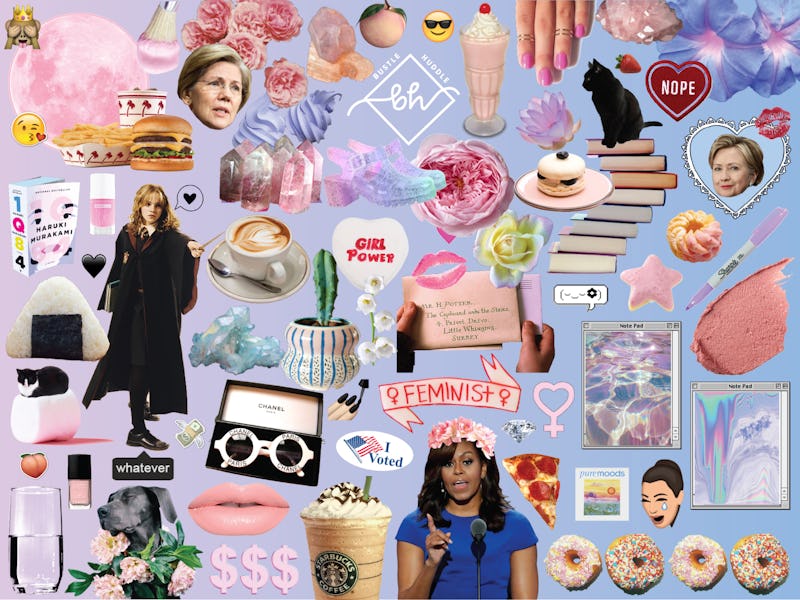 It's the Friday before Halloween weekend, and whether you're dressing up in costume and going out, planning on devouring all the candy corn, or simply staying in and marathoning Stranger Things Season 2 (more on that below!), you better take advantage of the final few days in October with the fall festivities of your choice. November's just around the corner, and that means it's *basically* the holidays already. Stressed out yet? Same.
But before we start thinking about cooler weather, turkey, and an endless pile of gifts to be wrapped, read on below for everything you need to know today, Oct. 27:
Taylor Swift + New Video
Another week, another new video from Taylor Swift. That's right, the video for Taylor Swift's "...Ready For It?" dropped and it's just as sci-fi and dystopian as "Bad Blood" was. It's also totally free of any men, so it's definitely a sign of a new era for T. Swift. But, above all else, it's jam-packed with Easter eggs that fans can't stop talking about.
NSFW: Fans of This Is Us star (and total heartthrob) Justin Hartley will love this exclusive clip from Bad Moms Christmas. Seriously... wow.
Stranger Things + Season 2
Stranger Things Season 2 is now streaming on Netflix and it was SO worth the wait. This new season is jam-packed with enough to make you stay on the couch all weekend long watching: new creatures, more about what happened to Eleven, the best '80s soundtrack, and way, way more. Not only that, but the cast and creators are already dropping Season 3 clues, so there's so much to be excited about.
OMG: You've got to see what Millie Bobby Brown looks like with longer hair. Gorgeous!
The Bachelor + Halloween
Arie Luyendyk Jr.'s Halloween Bachelor promo is here and, well, it might be the cheesiest thing you'll see today. Bachelor Nation is already a little divided about the 36-year-old race car driver, but a fellow Bachelorette star says that Arie's the lead viewers didn't know they needed. Hmm. Well, this new promo might not be the thing that convinces naysayers, but it'll at least hold fans over for now. January 2018 can't come soon enough!
Style Inspo: If you were wondering what Kylie Jenner x Quay's sunglasses collection looked like IRL on ~real~ people, wonder no more.
Saudi Arabia + Robots
Saudi Arabia just gave citizenship to a female robot. I'll pause while you process that news. That's right, on Oct. 25 Sophia the robot became the very first robot ever to gain citizenship. People are concerned about the news because it highlights the humans rights women face in Saudi Arabia. As one woman tweeted, "So now a Saudi woman robot might have more rights than all the Saudi women." While there are steps being made in the right direction (like the fact that the driving ban on women has finally been lifted), it's unclear what impact Sophia's citizenship will have on women or people in general.
Alrighty Then: An Ace Ventura reboot might be happening, but — don't get too excited — it'll be a little different from the version you know and love.
Today's WTF Moment: Someone invented coffee for dogs and the name will seriously make you shake your head.
What to Watch: Take a break from Stranger Things Season 2 for SNL's David S. Pumpkins Halloween special Saturday at 11:30.
Weekend Horoscope: Here's exactly what you can expect this weekend, based on your zodiac sign.