How The Meaning Of Rose McGowan's Twitter Boycott Has Changed In Just 24 Hours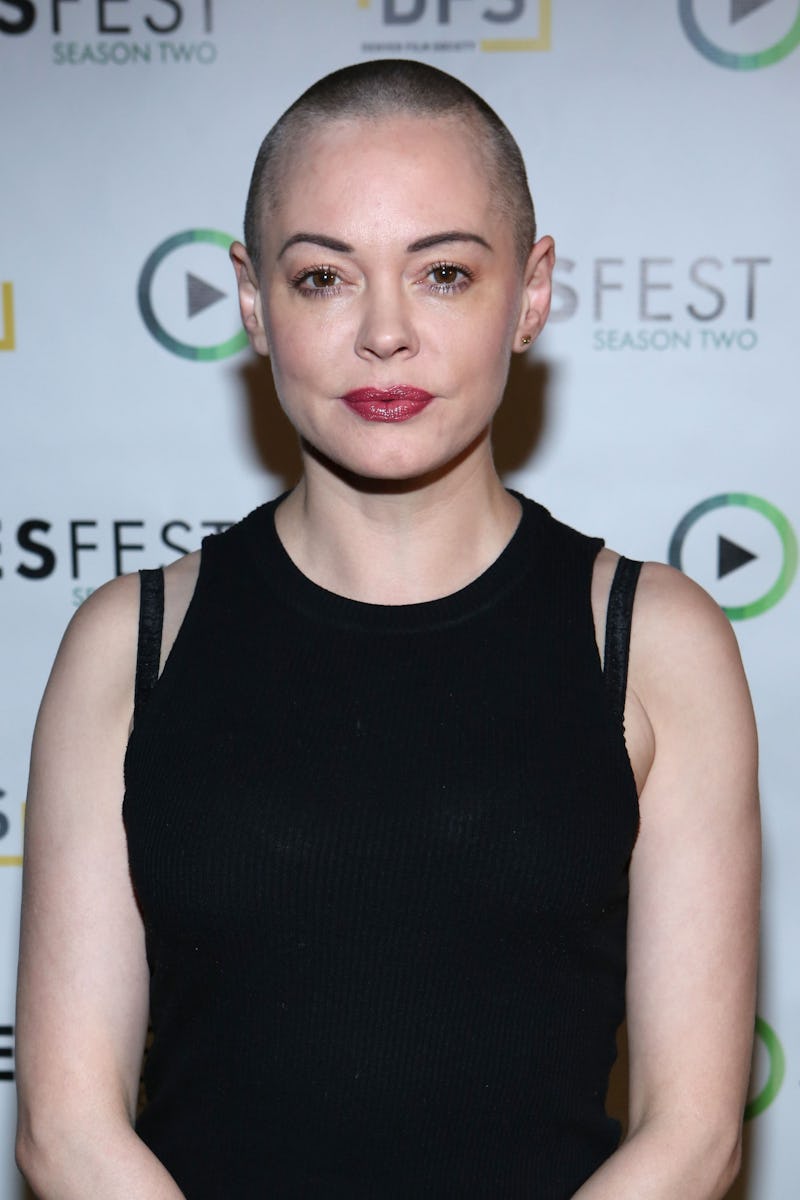 Jason Bahr/Getty Images Entertainment/Getty Images
There was an understandable uproar online following the news that Twitter had suspended Rose McGowan's account on Wednesday after one of the actors tweets apparently violated their terms of service. Thus, on Friday, celebrities boycotted Twitter — though many of them didn't do it just because of what happened with Rose McGowan. The reasons for the Twitter boycott appear to be far more complicated than simply elevating a cause by using silence as an act of protest. In fact, the reasons are so varied that the meaning of the boycott seem to be what you make of it.
One of the most telling aspects of why the Twitter boycott is happening, for instance, can be seen on McGowan's own Twitter feed. Not long after her account was unlocked, the actor quoted an official tweet explaining why she had been suspended from Twitter. She then responded by asking, "when will nuclear war violate your terms of service?" in an obvious reference to President Donald Trumps own highly criticized and volatile use Twitter.
In response to the protest, a representative of Twitter released a statement to Bustle that read,
"Twitter is proud to empower and support the voices on our platform, especially those that speak truth to power. We stand with the brave women and men who use Twitter to share their stories, and will work hard every day to improve our processes to protect those voices."
The celebrities listed below are certainly empowered in boycotting Twitter on Friday as an intended protest against the silencing of women. However, as some of their tweets suggest, they all have different and personal reasons as to why they're joining, creating their own meaning and making their boycott their own.