In 'Colossal' Trailer, Anne Hathaway Is In Control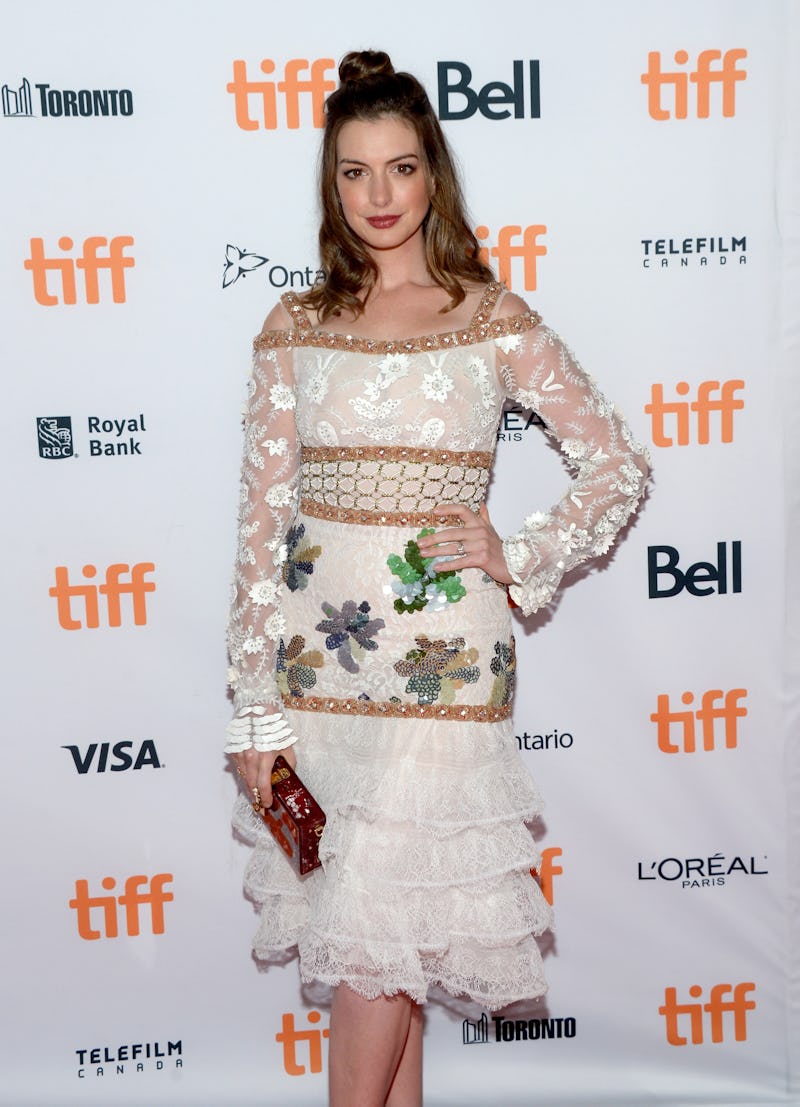 Matt Winkelmeyer/Getty Images Entertainment/Getty Images
If you think Anne Hathaway always plays the nice girl, you'll definitely be surprised by her newest movie role. The new Colossal trailer shows Anne Hathaway as a monster. A literal monster, not like a bride-zilla. According to The Verge, here's the somewhat bizarre premise of the upcoming movie: Hathaway stars as a woman who's recently moved from New York to Seoul, where a giant monster, or Kaiju for those familiar with Japanese monster movies, is wreaking havoc. Eventually, Hathaway discovers that she is controlling the monster with her mind. That last reveal is not a spoiler, despite how it might sound, because that much is decidedly revealed in the movie's new trailer, which was released on Friday.
The monster movie was directed by Nacho Vigalondo and already shown in full at Fantastic Fest, where it received rave reviews. In addition to Anne Hathaway, whose performance has been praised by critics, the film stars Jason Sudeikis, Downton Abbey's Dan Stevens, and Unbreakable Kimmy Schmidt's Tim Blake Nelson. As you might imagine from the cast, there are funny moments alongside scary ones that make this film different from your typical Godzilla movie. Here are some of the scariest (and funniest) moments from the upcoming movie that show why Colossal might be a great monster movie for people who don't like monster movies.
When Things Start To Get Bad
This appears to be Anne Hathaway realizing that she should have maybe moved to a city with fewer monsters, which any good real estate agent will tell you.
The Monster
Like any good monster movie, we only catch shadowy glimpses of the monster itself. Most of the views we get of the monster in the trailer are on a Macbook screen.
Realizing She Is The Monster
The face when you realize you've gone way too far in an argument with your significant other, or are controlling an evil monster with your mind.
And For A Little Levity:
She and the monster have a dance number in order to prove that they are, in fact, one, which we will hopefully see more of in the actual movie.
If Colossal looks like a good mix of romantic comedy and monster movie for you, you should check it out in theaters on April 7th.