Lauren Graham's 'Curb' Character Sounds Unlike Anything 'Gilmore Girls' Fans Have Seen Before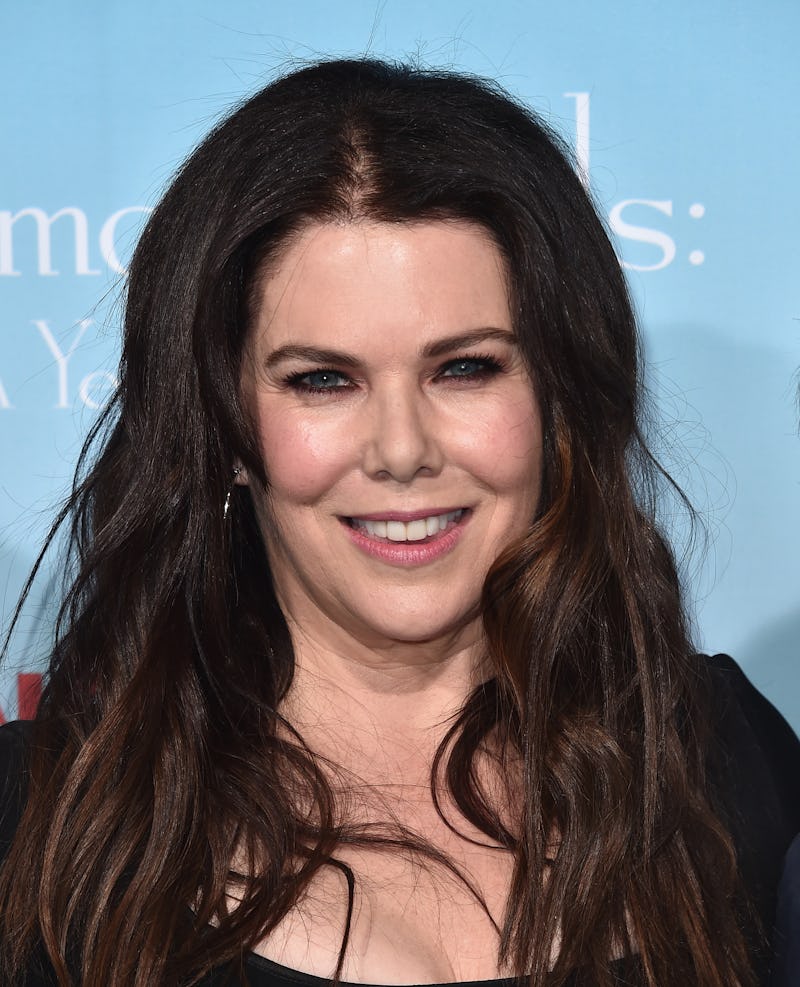 Alberto E. Rodriguez/Getty Images Entertainment/Getty Images
After a six-year hiatus, Larry David's beloved HBO improv comedy Curb Your Enthusiasm returns for Season 9 on Sunday, Oct. 1. From what fans know, it's shaping up to be a pret-ty, pret-ty, pret-ty great series return. For starters, David's on-screen, exaggerated persona hasn't lost a bit of that sarcastic, no-BS attitude. And in addition to the return of fan-favorite original characters, newcomers like Lauren Graham, Elizabeth Banks, and Bryan Cranston also make appearances this season. So, which Curb episodes will Lauren Graham be in? That remains to be seen, but for good reason.
Back in February, it was announced that the Gilmore Girls actor would join Curb as a recurring character for several episodes. While details about Graham's role remained unknown for months, executive producer Jeff Schaffer revealed some insight in early September. "Larry's always had a complicated relationship with NBC censors. Now he's dating one," he explained to Entertainment Weekly. Multiple reports have claimed Graham will portray a serious love interest for David over a multiple-episode arc.
Schaffer dished on some further details that suggest the romance might be a tricky one. "This is a pretty good relationship in spite of the fact that she's an NBC censor," he said to EW. "She does have a kid and that can complicate things." Naturally, fans will be dying to see this dynamic, but it's still unclear exactly when Graham will be on the show.
Neither IMDb nor HBO have given any indication about which specific episodes Graham will appear in. Still, it will be worth the uncertainty, because according to the actor, audiences are about to see her like they never have before.
Back in May, she explained why the character is unlike any she's played before, and it's certainly a 180-switch from her Gilmore Girls character Lorelai. "[She's] someone who has very colorful language," Graham explained to TVLine, "Completely not me at all." Beyond the out-the-box character, Graham said the show's unique improv style of shooting was a huge adjustment for her and something she hadn't done before.
"All you get is an outline and then you improvise around it," she told TV Line. "My brain so doesn't work that way." Needless to say, it'll be very entertaining to watch her outside of her comfort zone. And still, it's likely she'll fit right in with the crew in no time.
Although Graham claimed the role was something totally new for her, Lorelai and Larry aren't actually that different. Fans know Lorelai can hold her own and is a master of sarcasm. This expertise will come in handy seeing as how nothing has changed for fictional Larry, who's still his true self this season, pissing people in LA off left and right.
While Season 8 left off with a scuffle between Larry and his New York neighbor Michael J. Fox, Season 9 hints that he'll have much bigger fish to fry. According to the HBO media site, Larry begins on a new venture with promising investors until things temporarily go awry (it's easy to see how a network censor would fit in this scenario).
It's unclear who Graham will have scenes with besides David. Some of the original, returning cast members include Susie Essman (Susie), Cheryl Hines (Cheryl), Leon (J.B. Smoove), Jeff Garlin (Jeff), Richard Lewis (Richard), and Ted Danson (Ted).
Meanwhile, it's still unknown if Gilmore Girls: A Year in the Life will ever return for Season 2 after last year's premiere of the revival. But luckily, fans have Curb right around the corner and endless amounts of great Lorelai quotes to get a fix of the beloved actor.