You Can Now Get A Personalized Book Recommendation From Someone Who Works At Penguin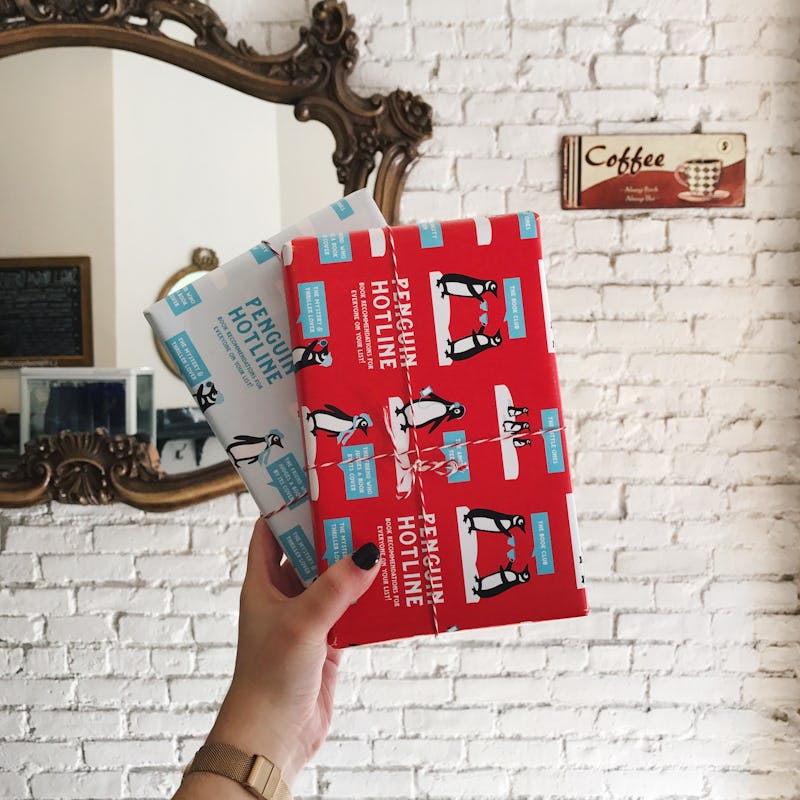 Natasha Minoso/Penguin Random House
Although the holiday season is supposed to be the most wonderful time of the year, picking out gifts for your friends and family can turn your happy "Ho ho ho!" into a panicky "Oh no!" in an instant. Not this year, though, because no matter how picky or hard to shop for your loved ones may be, The Penguin Hotline is here to give you personalized book recommendations for everyone on your holiday shopping list.
Launched in 2014, The Penguin Hotline is a book recommending tool that lets shoppers submit a request for reading suggestions online, and get personalized feedback from real live human readers about which titles they should chose for themselves and their loved ones, based on their inquiries. It's like the Butterball Turkey Hotline on Thanksgiving, only instead of advice about undercooked turkey and burnt stuffing from cooking experts, customers can get book recommendations from some of the best-read people on the planet: publishing professionals.
Starting on Tuesday, Nov. 28, hundreds of Penguin employees from all facets of the publishing process will be available to help curious shoppers find just the right books for everyone on their holiday list. All it takes is a simple online form that asks customers questions about their or their loved ones' reading preferences, hobbies, interests, and passions, and in no time, the perfect suggestions arrive in their inbox. Whether you're searching for a gift for your history-loving dad, or hoping to get your vegan sister a cookbook she will actually use, the Penguins can point you in the right direction. As publishing professionals who live and breath books, there are no better experts to turn to with such difficult questions like, "What new novel book should I get my mystery-loving, romance-hating Irish grandmother?" Trust me when I say, they can find the right one.
A publisher-agnostic effort, the Penguins aren't just recommending their own books to shoppers in need. Rather, they make thoughtful suggestions across various publishing houses, genres, authors, reading levels, and more. Whatever you need, or whatever your Secret Santa wants, the Penguins can help you find.
Excited to see what the Penguins suggests for you and your loved ones? Get started making your book shopping list by checking out the 8 personalized book recommendations for Bustle readers, created especially for us by the Penguin Hotline.