ThirdLove X Every Mother Counts Is Giving Back To Moms This Mother's Day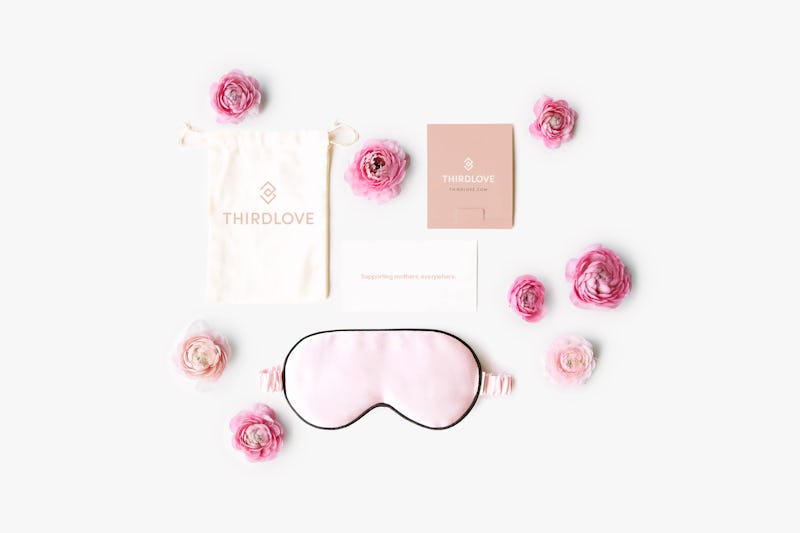 Courtesy ThirdLove
If you're not already familiar with ThirdLove, it's high time you get to know more about what this company has to offer. This brand is doing some great things for women, and they're really going all out for Mother's Day. ThirdLove has teamed up with Every Mother Counts to create a Mother's Day Gift Box that gives back.
ThirdLove sells bras, but these aren't your ordinary bras. They're all about creating a better-fitting cup for an overall better undergarment-wearing experience. And the brand's partner in this project, Every Mother Counts, is a non-profit organization that works to make pregnancy and childbirth safe for all mothers. So, when I say this collaboration is about celebrating women, I mean it! When you purchase the gift box they've created together, 10 percent of the proceeds will go directly to the Every Mother Counts organization. The Mother's Day Gift Box contains a sleep mask and a $75 gift card to spend at ThirdLove. It retails for $85, and can be found on the ThirdLove website.
As I mentioned, ThirdLove is doing some pretty great things,and the gift box is just one of them. Purchase this item for your mom (or any of the other ladies in your life) and they'll get to see first-hand what the ThirdLove experience is like when they put that $75 gift card to use. The company specializes in fit and offers a variety of options that go way beyond the normal bra, including half cup sizes. Pretty genius, huh?
Mother's Day Gift, $85, ThirdLove
Give a gift your mom (or any lovely lady, for that matter) is sure to love this May 14.
24/7 Classic Strapless Bra, $72, ThirdLove
She'll be able to put that gift card to good use by purchasing the best-fitting bras. There are simple strapless versions and so much more to choose from.
Front Closure Lace Racerback, $76, ThirdLove
There are also bras with lace details that are definitely worth showing off in all of those backless ensembles she'll be wearing this summer.
24/7 Classic T-Shirt Bra, $68, ThirdLove
The best part about this company, if you ask me, is that they offer a "try before buying" option, which allows you to find the best fitting bra for you without the dressing room experience. Hallelujah!
Women online seem to really appreciate everything that ThirdLove stands for — which in so many ways is, support. They sell products that offer support while simultaneously supporting women in need.
If that sounds like a company mission you can get behind, you're definitely going to want to give the Mother's Day Gift Box a buy.