The Week's Best Beauty Sales Include $24 Anastasia Beverly Hills Lipstick Sets & $2 NYX Eyeshadows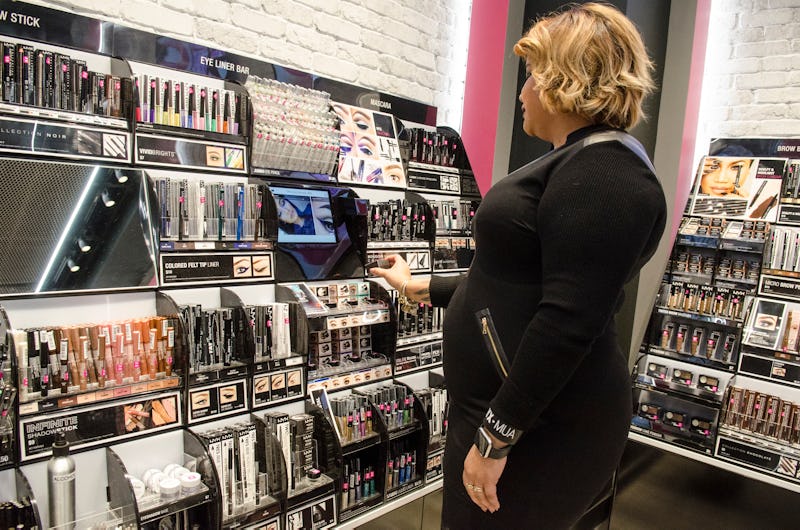 Kris Connor/Getty Images Entertainment/Getty Images
It's that time to refresh your beauty bag while spending a minimum of cash. The week's best beauty sales are compiled right here, right now, and are yours for the taking. This rundown is our concerted effort to save you some loot cakes and expose you to some killer products on deal. Whether you are seeking to revamp or restock your own beauty stash or whether you are eyeballs-deep in the holiday shopping season and ISO of gifts for others, these sales should spark your interest without draining your bank account.
You can grab discounted items via mega and multi-brand retailers like QVC and Sephora — or you can grab sale items directly from a brand's site if you wish. Bonus tip: The latter is usually where some of the best sales are hidden. You might have to poke around a little, but it'll be time well spent. That said, you actually don't have to do any research at all. Let us do the work for you and then check back every Monday for the latest and greatest.
This week, there's a Kat Von D lipstick set you simply cannot pass up. There's also the cutest K-Beauty double-cleansing set on discount. Luxe blushes from Too Faced's Peaches & Cream Collection are marked down. They blend like a dream and smell divine, so there's that. Anastasia Beverly Hills' to-die-for matte lipsticks come in a killer set that shakes out to $4 per tube, while the most adorbs Tarte makeup brushes are half-off. Oh, and the $2 NYX eyeshadows deserve your attention.
See below for 12 of the week's best sales. Happy shopping.
1. IT Cosmetics Confidence in a Cream Rosy Tone
2. Kat Von D Best of Nudes Mini Studded Kiss Lipstick Set
3. Stila Stay All Day Beauty Balm
4. TonyMoly Peach Punch Double Cleanse Set
5. Dose of Colors Far From Basic Set
6. Too Faced Peach My Cheeks Melting Powder Blush
7. Cake & Bake Sponge
8. Tarte Let's Flamingle Brush Set
9. Benefit Cake POPS! Set
10. ABH Mini Lipstick Set
11. Fenty Beauty Pro Filt'r Foundation Essentials
12. NYX Love in Rio Eyeshadow Palettes
Go ahead and whip out that wallet.