What To Know About The Youth Climate Summit That Zero Hour Is Holding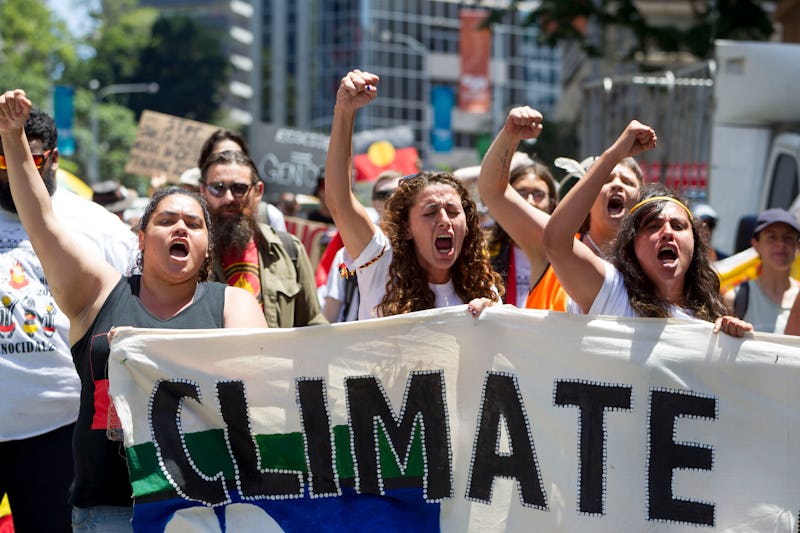 Glenn Hunt/Getty Images News/Getty Images
The younger generation is going to be the one saddled with the increasingly serious problems that climate change is causing on this globe, but they're not taking the issue sitting down. And in mid-July, they're proving that to the world. The Zero Hour Youth Climate Summit is happening in Miami on July 12-14, and it's an important opportunity for the student activists involved to show everyone how serious they are about protecting the Earth.
While people have been discussing global warming for several decades, dire reports keep coming out about the state of the climate right now. In 2018, the United Nations released a report that estimated that the most dire effects of climate change could kick in after just over two decades. Just after Thanksgiving 2018, the Trump administration attempted to bury the National Climate Assessment, which predicted that the effects of climate change could devastate numerous sectors of the American economy. While the European Union and the signatories of the Paris Climate Agreement are working toward a sustainable future, the progress isn't fast enough to prevent the effects that are always becoming clear — like extreme storms, droughts, and heat waves, as NASA wrote.
The younger generations are going to be the ones to truly reckon with this problem — and Zero Hour's Youth Climate Summit will help collect and put forward their priorities. Here's what you need to know about the event.