These Easter Eggs In 'Crazy Rich Asians' Will Bring Fans Of The Book So Much Joy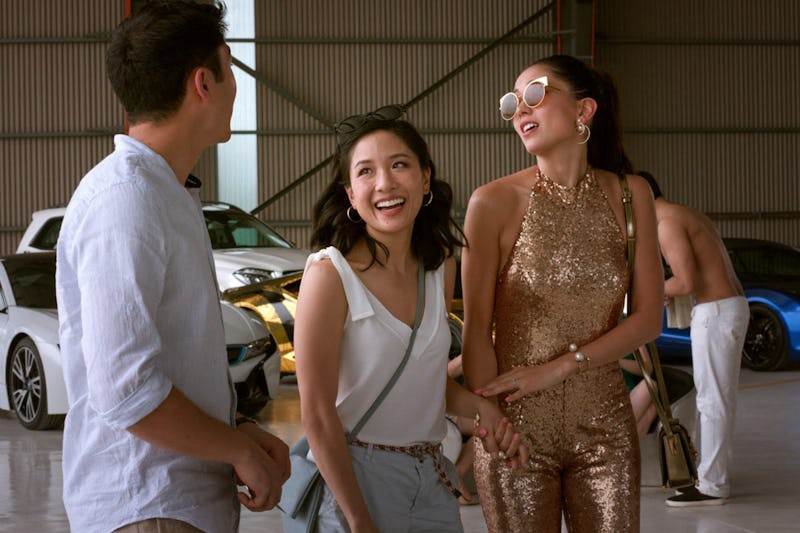 Warner Bros. Pictures
The upcoming film adaptation of Kevin Kwan's 2013 novel has everyone talking, but there's a tiny detail in Crazy Rich Asians that will bring joy to fans of the book — literally. On Thursday, director John Chu appeared on Crooked Media's Keep It! podcast and told the hosts — Ira Madison III, Kara Brown, and Louis Virtel — that a small aspect of Kwan's experience writing the novel made its way into the screenwriters' room, and eventually into the movie itself. Keep reading to find out what it is and how you can spot it when the Crazy Rich Asians film adaptation hits theaters on Aug. 15.
Crazy Rich Asians centers on Rachel and Nick, two NYU professors who enter into some ridiculous hijinks when he takes her home to meet his Chinese family in Singapore. The Youngs are one of the richest families in all of Asia, and Nick stands to one day inherit everything they have. Naturally Rachel, with her middle-class American roots, isn't quite up to snuff for some of Nick's relatives, including his meddling mother, Eleanor, who will stop at nothing to break up the happy couple.
Thanks to its lovable cast of characters and bourgeois fun, Kwan's novel hit best seller lists upon its release in 2013 and spawned two sequels: 2015's China Rich Girlfriend and 2017's Rich People Problems. Now, the book is headed to the big screen, with a little Easter egg included for hardcore fans.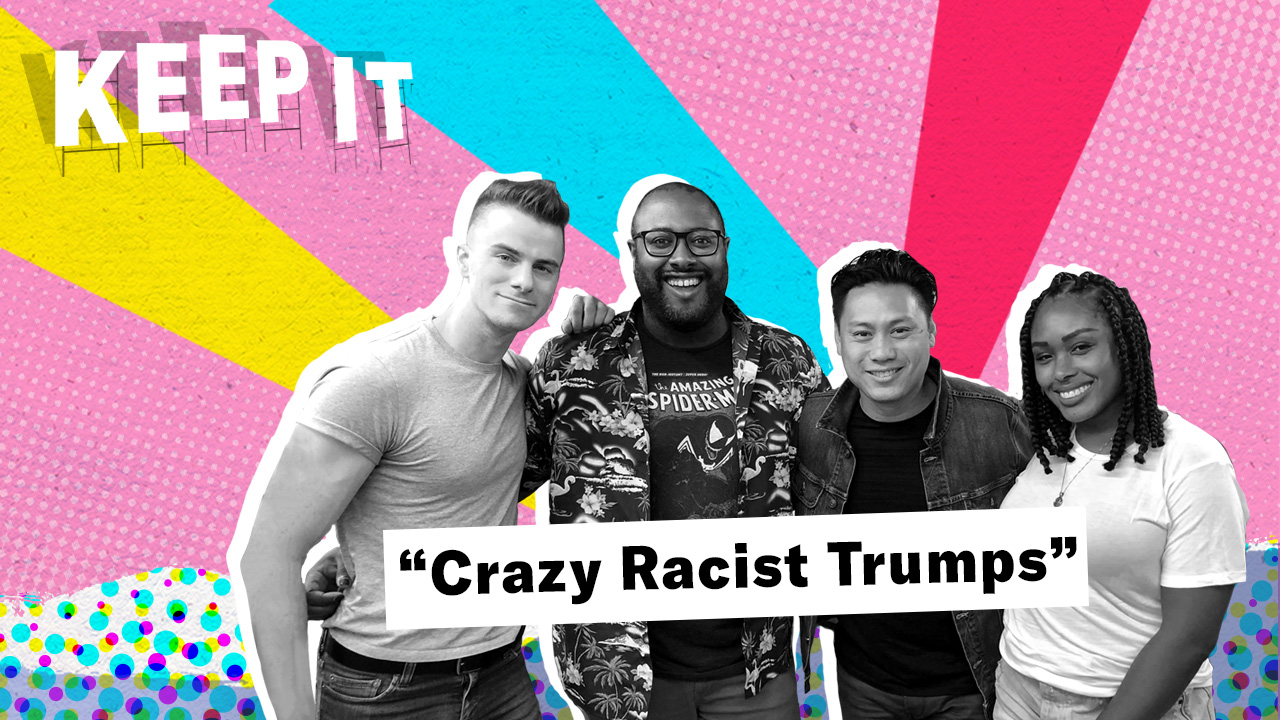 At the 39:06 mark in the podcast above, Crazy Rich Asians director John Chu is asked if "there was anything subtle that we may have missed [in the movie] that you take particular pride in." Chu answers by recounting a phone call he received from Kwan when the film began shooting, at a time when the cast and crew "had all this pressure on us, [with] everyone tweeting different things" that the movie should include in order to do justice to the novel.
According to Chu, "[Kwan] said, 'John, seven years ago, I had not written a book, and I was in a dark place. I hated my job... I was at the darkest place in my life, and I just decided to write my story... I went to my iMac, and I took a Post-It note and I wrote JOY, and I put it on my iMac... Every page of that book, I looked at that Post-It note... This movie and those seven years has given me so much joy, brought so much light into my life... When you're making this movie, let everything go, and just bring joy to the audience.'"
Chu told the Keep It hosts that the cast and crew took Kwan's suggestion "figuratively and literally," putting "JOY Post-It notes on [their] monitors" as they were making the film. The JOY Post-Its also make cameos in the finished version of the Crazy Rich Asians film. "If you look," Chu said, "you can find these little Post-It notes that say JOY all over."
My obsessive re-watch of the Crazy Rich Asians trailer didn't reveal any hidden Post-Its there, but if you spot one, be sure to let me know on Twitter! Crazy Rich Asians stars Constance Wu (Fresh Off the Boat), Henry Golding (The Travel Show), and Michelle Yeoh (Crouching Tiger, Hidden Dragon). The film opens in theaters on Aug. 15.