Eric Trump's Instagram Shows He Doesn't Agree With His Dad On Everything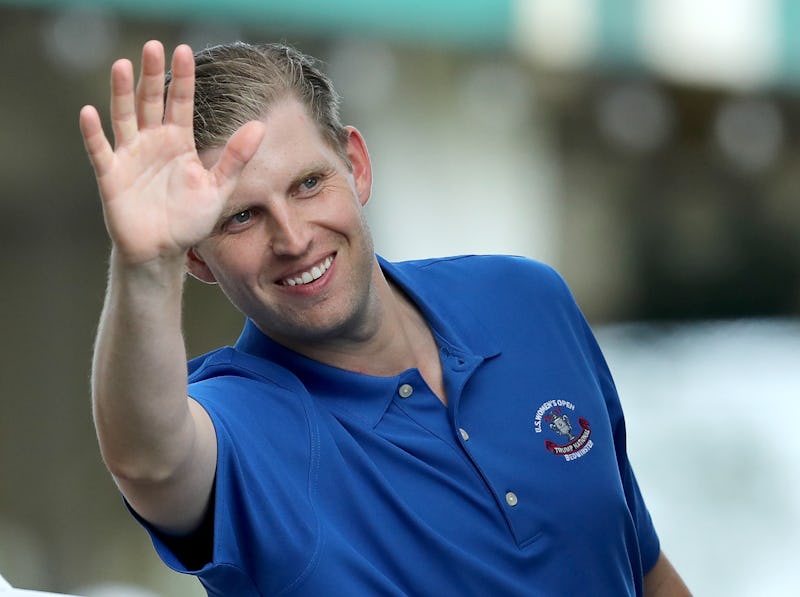 Elsa/Getty Images Sport/Getty Images
There's a lot about President Donald Trump's third child and middle son that most people don't know. After all, Eric simply doesn't get the press coverage that his older siblings Don Jr. and Ivanka get, there's no speculation about him like there is about his younger half-sister Tiffany, and of course he doesn't live with his father, like youngest Trump son Barron does. Although the middle Trump son does live a public life, there's still a lot that you can learn about him by looking through Eric Trump's Instagram photos.
There's a lot on Eric Trump's Instagram that you'd probably expect to see just based on his public persona. For example, he has plenty of posts that support his dad's 2016 campaign and artistic pictures of various Trump golf courses — after all, he is now an Executive Vice President of the Trump Organization, along with his brother Donald Trump Jr.
However, Eric's Instagram feed also makes it clear that he disagrees with father on at least one major topic: Eric is a dog person. As KSAT News reported, Eric and his wife Lara Trump adopted Ben, a street dog from San Antonio, to join their other dog, Charlie. Now, the two beagles frequently grace Eric's Instagram — a sight you rarely see on any of the other Trump social media pages.