The Two Unlikeliest Lannisters Are Teaming Up For A New TV Show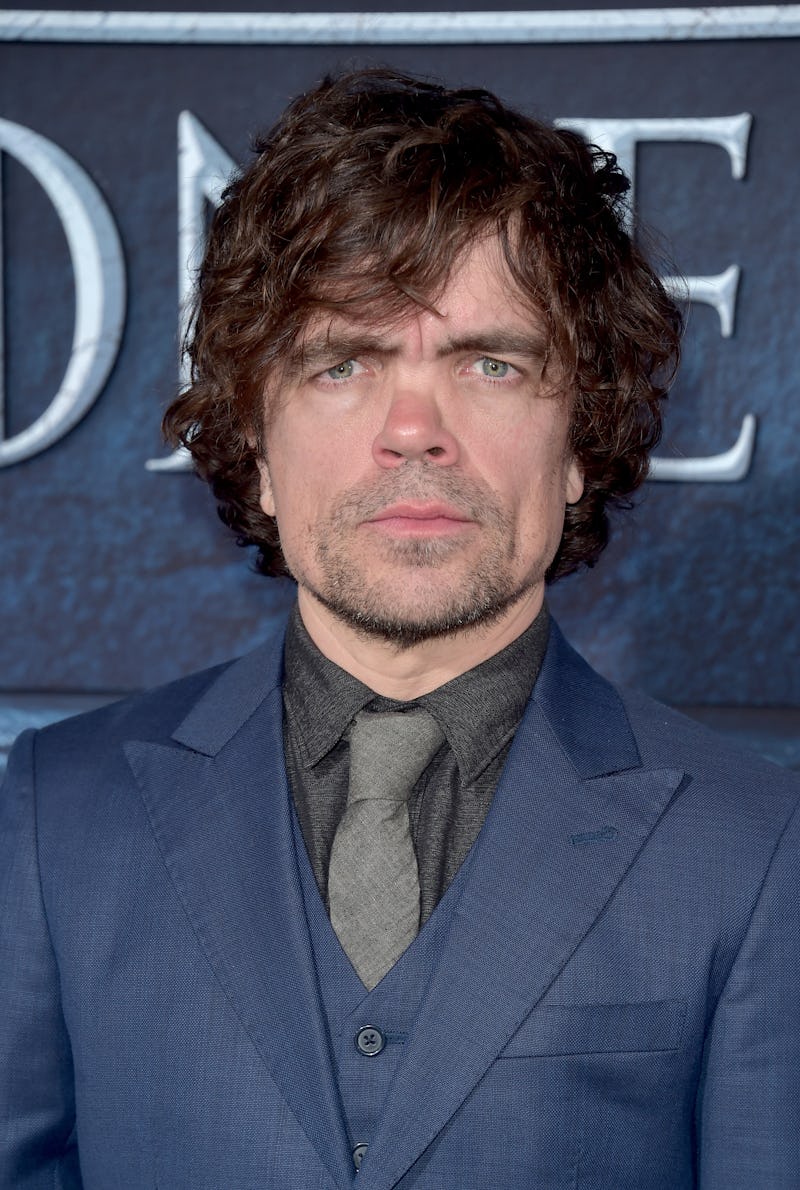 Alberto E. Rodriguez/Getty Images Entertainment/Getty Images
Onscreen, there was no love lost between Tywin Lannister and his youngest son, Tyrion. In fact, Tyrion committed patricide when he shot Tywin with an arrow while his father was on the toilet. It seems Game of Thrones actors Peter Dinklage and Charles Dance have a better relationship than their TV counterparts did, because the two Lannister men are working on a new show together. According to The Hollywood Reporter, Dinklage and Dance will be executive producers on Quasimodo, a series based on Victor Hugo's classic, The Hunchback of Notre Dame.
It's not yet known whether either actor will star in the project — but it would be a major coup for Game of Thrones devotees if they do. Tywin and Tyrion loathed one another, that's for sure, but Dinklage and Dance are incredible scene partners. They infused the dysfunctional father-son pair with layers of hate and begrudging admiration that made their relationship compelling to watch. Seeing them team up once again would be a treat.
Dinklage and Dance aren't the only Game of Thrones alums working on Quasimodo. Game of Thrones executive producer Frank Doelger is also on board to produce. The series is among the first batch of shows to come out of Atrium TV, which THR describes as "a new association of international streaming and telecommunication platforms" with an aim to produce high-end dramas for international audiences.
For some people, their first exposure to Hugo's story was through the 1996 animated Disney film. While it was dark for a cartoon, the book is even more distressing. Set in Paris, in 1482, The Hunchback of Notre Dame tells the story of Esmeralda, who Quasimodo and his guardian, Archdeacon Claude Frollo, fall in love with. Things do not end well for either Quasimodo or Esmeralda, but if the show goes on for multiple seasons maybe their story can have a different ending.
As a character, Quasimodo is a heartbreaking figure who is ripe for exploration. The Hunchback of Notre Dame focuses on his attempts to save Esmeralda, but his backstory and relationship with Frollo could make for a fascinating series. Given the setting, having Dance and Dinklage involved can only help the series. Having three prominent figures from Game of Thrones attached is sure to give the potential show a boost, and make marketing a whole lot easier — and if it becomes Dinklage's first post-Game of Thrones acting project, then you can bet there will be a bidding war among the streaming services over who will stream the show stateside.
The announcement that Quasimodo is in the works is as bittersweet as it is exciting. While anything that reunites Dance and Dinklage has to be a good thing, it's also a reminder that Game of Thrones is coming to an end. The actors and producers are moving on to new projects and preparing to leave Westeros behind for good.
As sad as that reality is, it's nice knowing that the professional connections that the cast made appear to be remaining strong. Dance and Dinklage could create another amazing TV show together, and that may have never happened if they hadn't worked together on Game of Thrones first. For some fans, they'll always be Tywin and Tyrion Lannister, the tragic father-son duo determined to tear each other apart, but they're also two incredibly talented men who are using their clout to bring another novel adaptation to the small screen.
No matter what happens with Quasimodo, knowing that Dance and Dinklage are reuniting — even if it's just behind the scenes — is amazing news. Tyrion and Tywin would hate it, but for Game of Thrones fans, this is a win-win situation: they get a new show to obsess over and the joy of knowing that in an alternate universe, Tyrion and Tywin finally made peace and started producing a TV series together.