These Hogwarts Class Rings Are Way Prettier Than The One You Got When You Graduated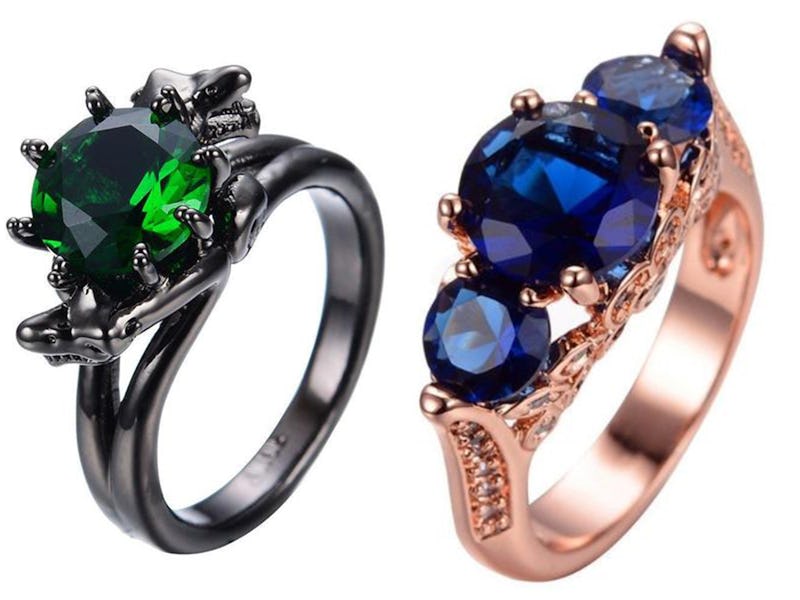 Unique Geek Shop
We all remember the frenzy that came along with graduation. The caps and gowns that would never be flattering no matter how hard you tried. The endless flash photography that captured every last moment of the day. And those super expensive, super gaudy class rings your parents insisted you buy but you've never actually worn a day in your life. So you might think you never want to relive those graduation days again...but you would be so, so wrong. Because the alma mater we're celebrating this time is Hogwarts, and these Harry Potter House-inspired rings are ones you're never going to want to take off.
These 10 rings from Unique Geek Shop take inspiration directly from the four houses for three Gryffindor, three Ravenclaw, two Slytherin and two Hufflepuff rings, respectively. They all speak to the classic colors and themes of each of the houses, with glimmering gemstones, sparkling metals and motifs that call to mind the famous House crests. And these aren't kitschy Harry Potter rings you'd find at your local Hot Topic—because the Gryffindor rings are 10KT Yellow Gold filled; the Slytherin and Hufflepuff rings are 10KT Black Gold filled; and the Ravenclaw rings are 10KT Rose Gold filled. So you can feel good about sporting these every day, or gifting them to other HP obsessed friends and family for any special occasion.
Best yet? Each of the rings retails for only $39.46. So you can look great without spilling a ton of Galleons. Check out all of the styles below...bet you can't order just one.